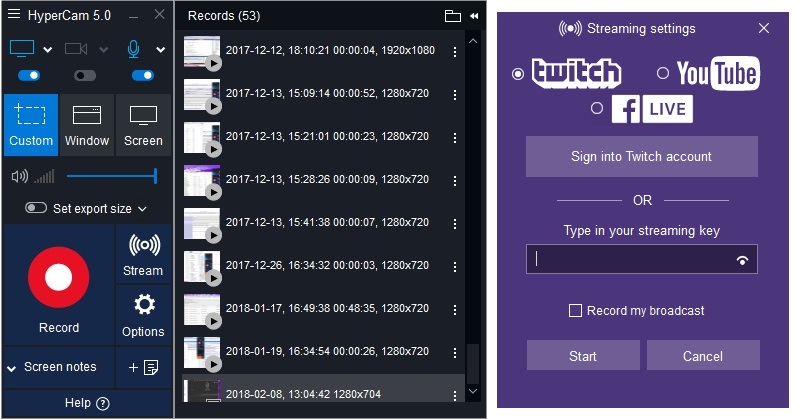 The GiveAwayOfTheDay offer for
HyperCam 4
has expired…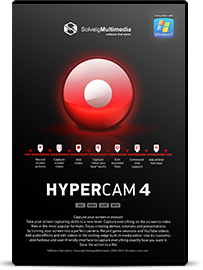 Get the full edition with no use limitations and quality tech support!
The GiveAwayOfTheDay edition is a great deal… but you can benefit even more from the paid version:
unlock the full potential of HyperCam with the embedded Media Editor.
No restrictions, no missing components, and of course you get technical support!

Buy the full version and remove the following restrictions:

Water-marks
in output files

Test version reminders
on start-up

No HyperCam
Media Editor

Fixed expiration date
on January 25, 2017

Check out the difference between Giveaway and Full Version:
| | | |
| --- | --- | --- |
| Features | HyperCam 4 Giveaway Edition | HyperCam 4 Giveaway Edition |
| Unlimited term of use | No 1 | Yes |
| Embedded video editor | No | Yes |
| Free upgrades within the major version | No | Yes |
| Free tech support | No | Yes |
1
HyperCam 4 Giveaway Edition expires on January 25, 2017

HyperCam 4
HyperCam 4 is an easy-to-use program that captures everything you see or hear on the screen. It helps you to create tutorials
and presentations. Add notes while capturing screen actions and edit your videos in a cutting edge media editor.
All this with a full unrestricted version!


Creating video presentations, tutorials, movie or game recording for professional purposes or just for fun are easy tasks
with HyperCam.


*The license is valid for personal, non-commercial use on a single computer. A separate license for each additional PC is required.
Feel free to
contact us
for information on business or education licenses as well as volume discounts.
Sign up for Solveig Newsletter:
Want to be in the loop of Solveig product updates, special offers and news from the video industry?