---
Purchase and Registration
You can license this program right from our web page at https://www.solveigmm.com/en/products/hypercam/. Click the Buy Now link there. We offer many different ways to order it, including secure web forms, phone, fax and mail orders, as well as corporate purchase orders. However, since the order information is likely to change in the future and your downloaded copy of HyperCam may be several months or even years old, you should access our webpage for the most current order information.
To find the current prices, please visit us on the web at https://www.solveigmm.com/.
After ordering you will get an activation key of the following format: "XXXXX-XXXXX-XXXXX-XXXXX".
Online Activation
To activate product online please open HyperCam, click "Register" button, click "Activate" button. Enter Activation key and click "Activate" button. This method requires connection to internet.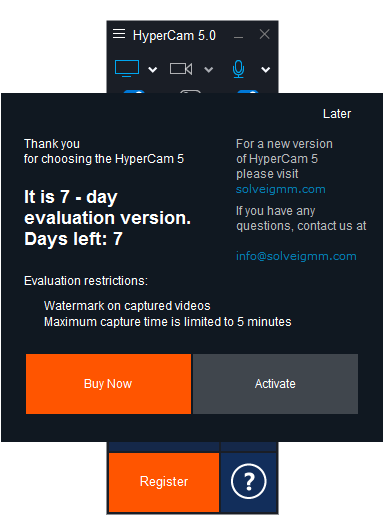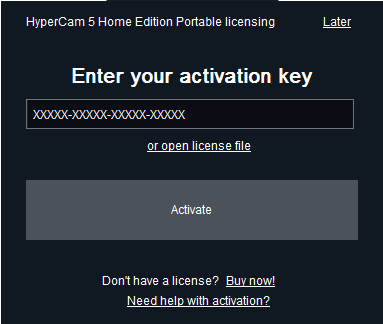 Offline Activation
If for some reasons you can't activate Hypercam online there is an option for offline activation (available only in Business version of product) that doesn't require internet on the computer where HyperCam is installed
To activate product offline please:
Open HyperCam
Click "Register" button
Click "Activate" button
Enter Activation key
Click "or use offline activation" link
Enter your activation code
Click "Get activation string" button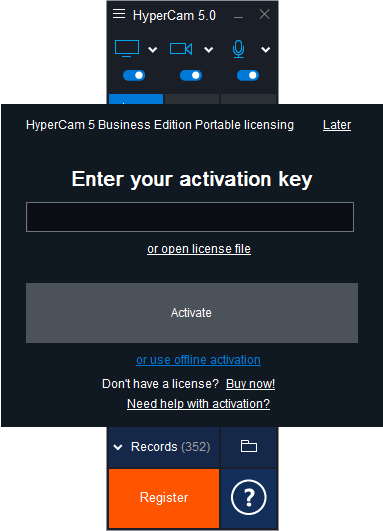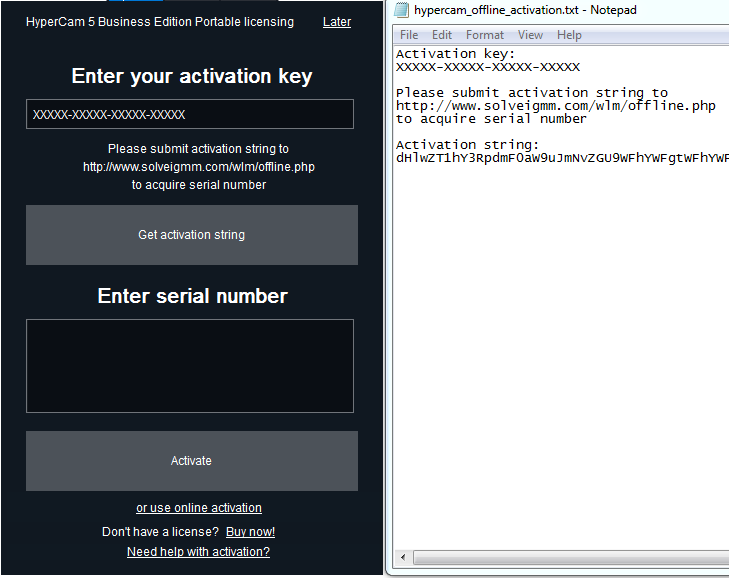 "hypercam_offline_activation.txt" should appear with instructions how to get serial number to complete activation.
In more details you will need to open URL https://www.solveigmm.com/wlm/offline.php, paste activation string and click "Submit" button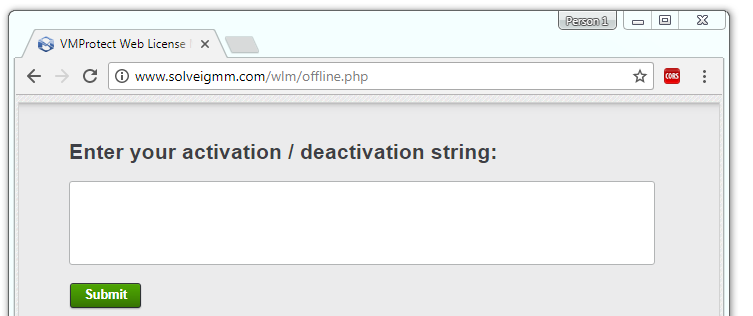 To complete activation you will need to insert serial number into appropriate field of the Hypercam licensing dialog and click "Activate" button.
---