16
« on: May 28, 2012, 09:54:21 PM »
hello snapcoyote,
The file with these parameters couldn' be partialy rencoded using Microsoft VC-1 Encoder, one of the reasons is EBDU start codes enabled.
But that's not main problem. there are other parameters that will break playback if they wouldn't match.
As a solution for this kind of files using this version
SolveigMM Video Splitter 3.0 Beta
You can select MainConcept VC1 Encoder for Smart Trimming option using Tools->Preferences, and set encoder parameters that will fit the source video.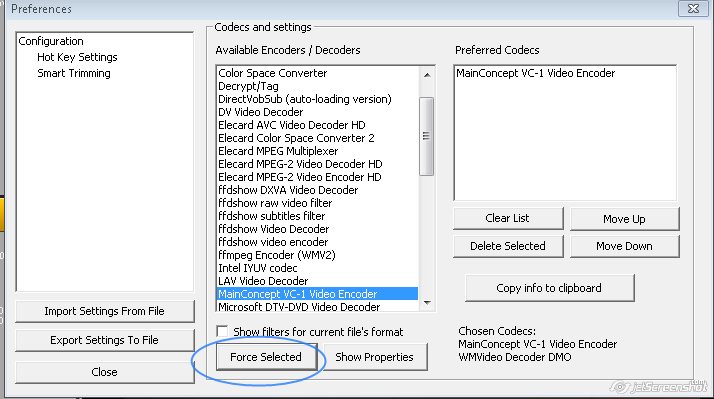 The keys parameter which i set: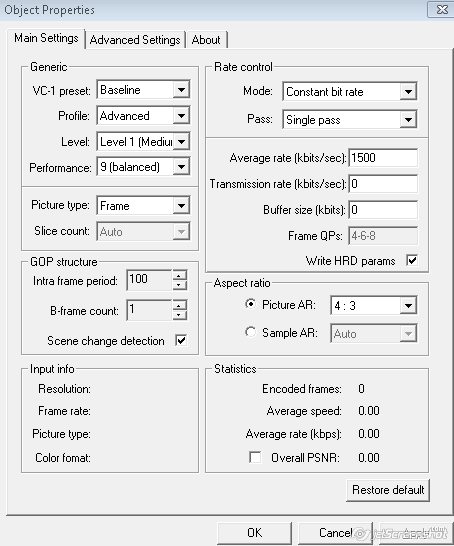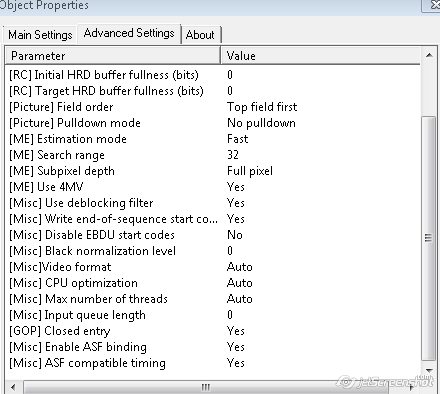 The result file plays fine using Microsoft WM Video Decoder DMO. But using VLC Player the reencoded part is broken, I suppose that not all parameters that i set match source video.
Unfortunately, force selected encoder active only for current session of the Video Splitter, and couldn't be set using XTL batch list.
Of course this question is not closed, because it's hard to work with this workaround.