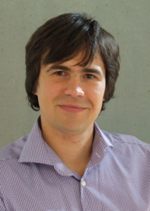 Dmitry Vergeles
Solveig Multimedia Germany GmbH
Pflugacker 11C,
22523 Hamburg, Germany
Postal address
Osterbrooksweg 69,
22869 Schenefeld, Germany
info

solveigmm.com
Managing Director / CEO:
Dmitry Vergeles
Hamburg District Court HRB 143160
VAT ID: DE309 617 626
Website: https://www.solveigmm.com/de/
Overview

Solveig Multimedia was founded in 2003 as a subsidiary of the Elecard Group and is located in the Tomsk Special Economic Zone of Technical Innovation Type in Russian Federation. With the programs HyperCam, Video Splitter and the WMP Trimmer Plugin, which are now known worldwide, Solveig Multimedia has become very well known and is one of the recognized developers of high-quality software, especially in the area of video editing.
The company belonging to the Independent Software Developer Forum is a registered member of Microsoft and develops Windows-designed software based on ActiveX, COM/COM+, WDM and BDA. Supported standards such as AVCHD, H.264, H.265 and Matroska guarantee professional multimedia software for all target groups from professional video editors to end users.


PR agency

Prolog Communications GmbH
Geiselgasteigstr. 124a
81545 Munich, Germany
Telefon: +49 89 800 77-0
E-Mail: solveigmm

prolog.biz
Website: http://www.prolog.biz/
Copyright
The copyrights of this website, in particular the texts, images, graphics, sound and video files and their arrangements, are entirely owned by Solveig Multimedia. The duplication, processing, distribution and any kind of exploitation outside the limits of copyright law require the written consent of the respective author or creator. Downloads and copies of this website are only permitted for private, non-commercial use.
Legal Notice
The contents of this website are created with utmost care. However, the provider, Solveig Multimedia, assumes no liability for the correctness, completeness and relevance of the content provided. The use of the available content is at the user's own risk. Contributions marked by name reflect the opinion of the respective author and not always the opinion of the provider of the website.
This website contains links to third party websites ('external links'). These websites are the responsibility of the respective operators. When the external links were first linked, the provider, Solveig Multimedia, checked the third-party content for any legal violations. At the time, no legal violations were apparent. Solveig Multimedia has no influence on the current and future design and content of the linked pages. The inclusion of external links does not mean that Solveig Multimedia has adopted the content behind the reference or link as its own. Constant monitoring of these external links is not reasonable for Solveig Multimedia without concrete evidence of legal violations. However, if we become aware of legal violations, such external links will be deleted immediately.
Solveig Multimedia therefore excludes any liability in the above context.