Come fare per eliminare l'audio da un file AVI

By Olga Krovyakova - March, 18 2019
Avete un video con parecchie tracce audio e volete rimuoverne una di loro? Per esempio, volete escludere la traccia contenente commenti dal vostro DVD convertito? Oppure volete aggiungere la vostra propria musica vocale al vostro video musicale preferito e avete bisogno di eliminare la traccia audio originale? Potete usare facilmente l'editor gratuito di filmati - AVI Trimmer di SolveigMM per rimuovere le tracce audio dai vostri video. Qui segue una guida in quattro passi.
Passo 1
Aprite un file AVI facendo clic sul pulsante "Seleziona file per l'editing" nella finestra aperta di AVI Trimmer (Figura 1).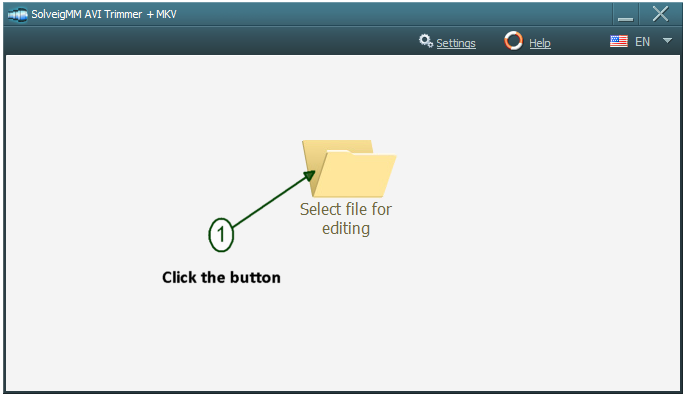 Figura 1
Passo 2
Deselezionate il flusso audio nella lista dei flussi (Figura 2).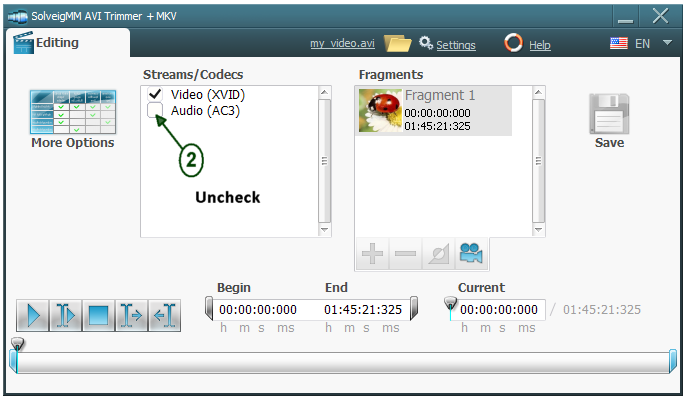 Figure 2
Passo 3,4
Fate clic sui segni di ritaglio sinistro e destro, la linea temporale cambierà il suo colore da grigio a blu. Quindi fate clic sul bottone "Salva" (Figura 3).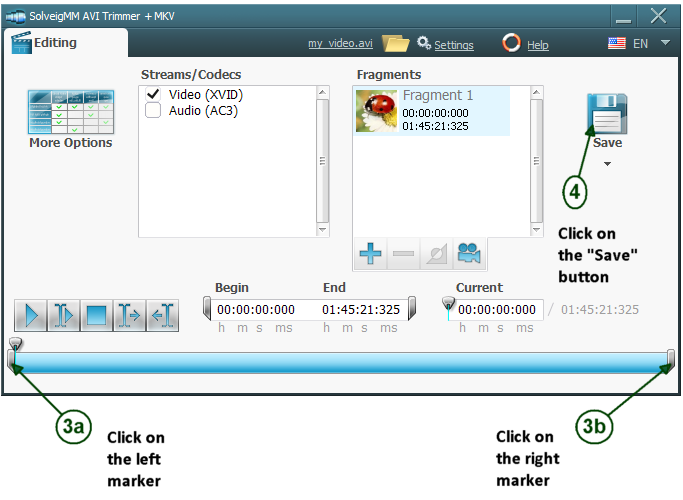 Figure 3
Passo 5
Scegliete il nome del file destinazione nella finestra di dialogo che apparirà e premete il pulsante "Salva".

Dovreste avere il file AVI con il solo video in un paio di minuti.
---
Argomenti correlati

Come fare per rimuovere la traccia audio da un file multimediale
Come fare per suddividere un file WMA
---

Olga Krovyakova is the Technical Support Manager in Solveig Multimedia since 2010.
She is the author of many text and video guidelines of company's products: Video Splitter, HyperCam, WMP Trimmer Plugin, AVI Trimmer+ and TriMP4.
She works with programs every day and therefore knows very well how they work. Сontact Olga via support@solveigmm.com if you have any questions. She will gladly assist you!