How to join WMV files
SolveigMM Video Splitter, the product of Solveig Multimedia company, allows people interested in video processing to cut, trim, join and split files with various audio and video content such like AVI, WMV, ASF, MPEG-2, WMA, MP3. This guide explains how to join your WMV files with SolveigMM Video Splitter.
Assume we have been recording a certain TV music program for a long time with the same encoding parameters to WMV file format. Now we have a bunch of media files and want to delete some boring parts and merge left files to one, to write it then to CD for example. To fulfill the first part, please read the detailed tutorial how to edit WMV files

In our example we will demonstrate the WMV files joining process by means of Join Manager Toolbar (Figure 1)


Figure 1
| | |
| --- | --- |
| Icon | Function |
| | Start Joining |
| | Show Join Manager |
| | Add Media File(s) |
| | Load Join List |
1. Start SolveigMM Video Splitter
2. To open Join Manager Toolbar one should select Tools --> Join Manager --> Join Manager Toolbar from Main menu of program as shown in Figure 2.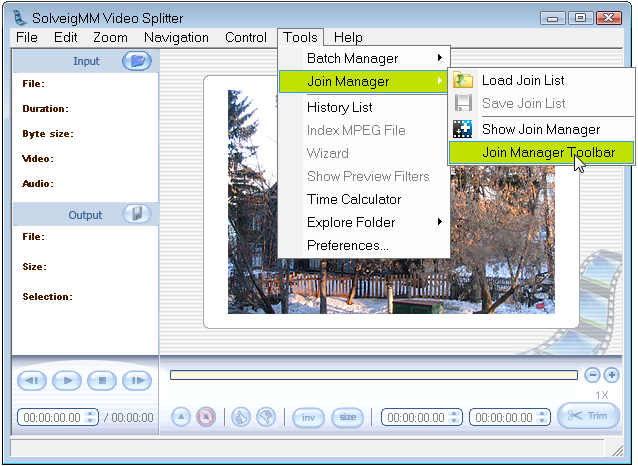 Figure 2
3. To add files you wand to join, please click


button.
4. Select the WMV files (Figure 3).
5. Click Open button (Figure 3).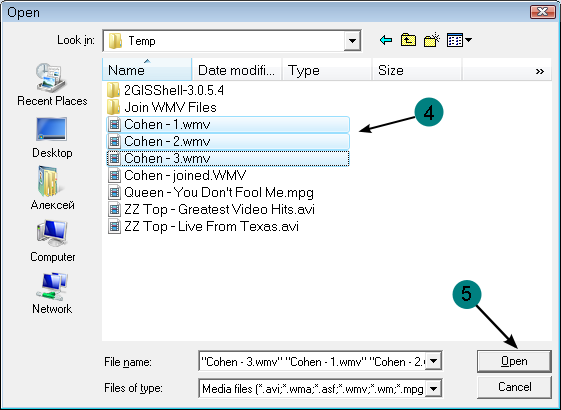 Figure 3
6. Now, the files have been added to Join Manager and to start merging one should click


button in Join Manager Toolbar (Figure 1)
7. Enter the name of resulting file in the dialog window Choose Joined file name (Figure 4)
8. Click Save button. As a result, the files joining process will be started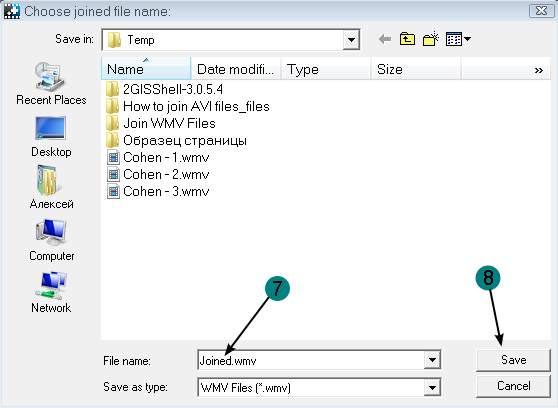 Figure 4
9. You can control progress of a process watching the progress bar on the screen (Figure 5).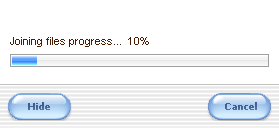 Figure 5
10. When the WMV joining process is completed, you will be offered to browse the result (Figure 6).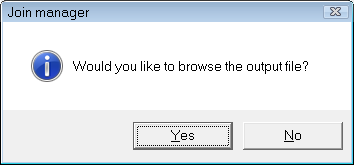 Figure 6
11. To pass into a folder with resulting joined file just click Yes button.
---
Related topics:

How to merge AVI video files
How to edit WMV files
---