How to delete commercials from movie or TV program
1. Download and install the Plugin.

2. Open the recorded file in the Windows Media Player. To do this, use the "Open" button of Plugin or go to File -> Open ...  menu of the player.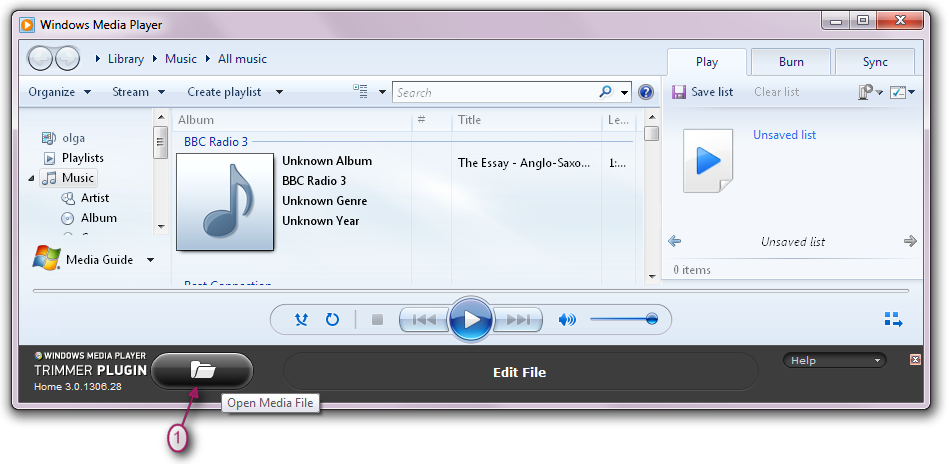 3. Press «Edit file» button.

4. Select pieces of advertising that should be deleted. 
You can zoom the timeline to find th exact frames of the beginning and the end of commercials.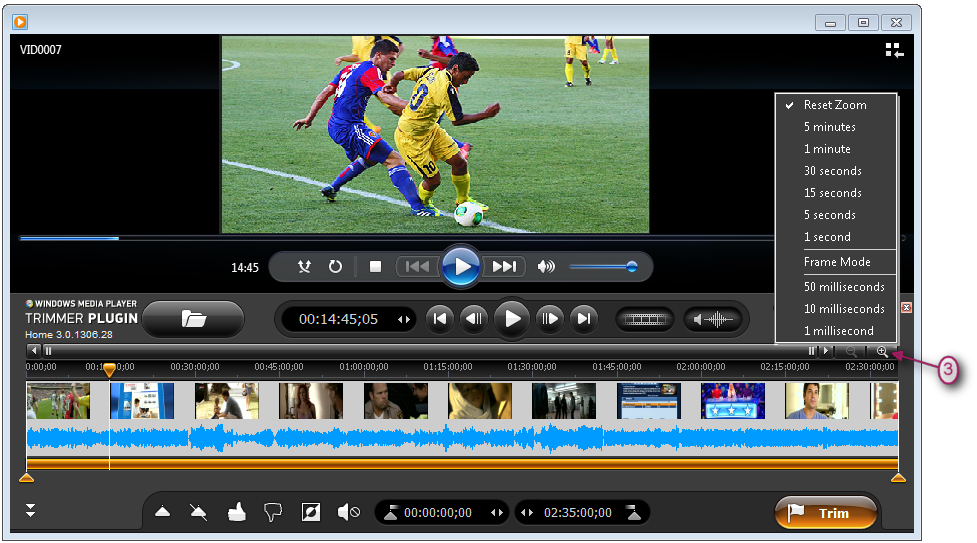 Use the slider and «Add marker» button to mark the start and end of the advertisement.

5. Move the slider to the fragment containing the ad and click the «Set the fragment to be deleted» button. Repeat this step for all fragments you would like to be deleted.

6. Press the «Trim» to begin the editing.


7. Enter the file name and folder for saving in the dialog window. Click the "Save" button.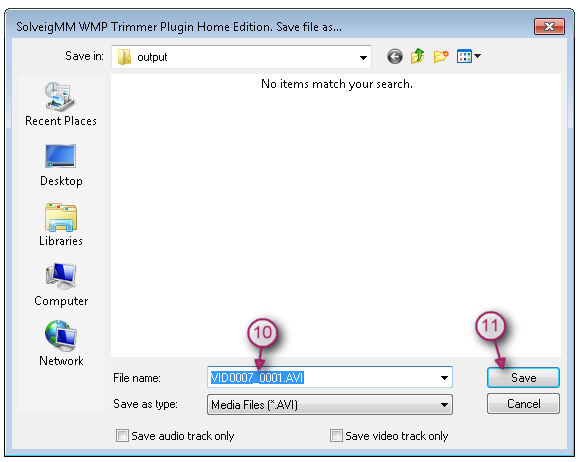 8. You will see a progress window that shows the progress of the task.

When the trimming process will be completed you will see the information window that asks to browse the folder with the output file without commercials.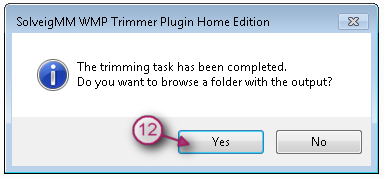 You can enjoy now watching the movie or TV program without commercials.