How to Record YouTube Video with HyperCam
The popularity of YouTube, Google Video and other "Flash" based video sites now means there are literally millions of great video clips viewable on the net. However, downloading these videos or watching them offline either requires special players and codecs. There is an easier way how you can save videos to your computer, just capture it while watching.
This guide will show you the basic steps how to save the video from sites like YouTube and Google Video and save them into AVI, WMV or ASF format.
To choose the file format of your future record go to Options -> Video tab and choose "AVI", "WMV" or "ASF" from the "Output format" combo box (Figure 1). AVI format is used by default.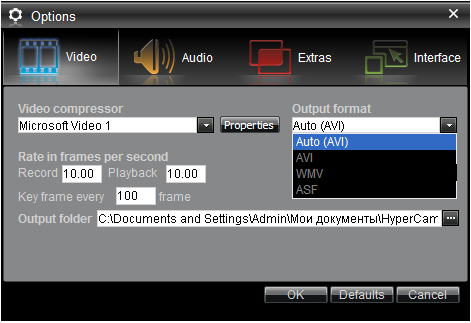 Figure 1
Step 1. Download HyperCam 3.
Click here to download HyperCam 3, and double click the downloaded "SolveigMM_HyperCam_3_1_1104_5.exe" file to install it.
Step 2. Launch this tool to record Youtube video. Double click the "HyperCam 3" icon from the desktop to open it.
HyperCam main window will appear: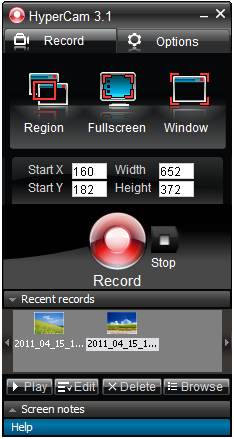 Figure 2
Step 3. Open the page with video you would like to capture.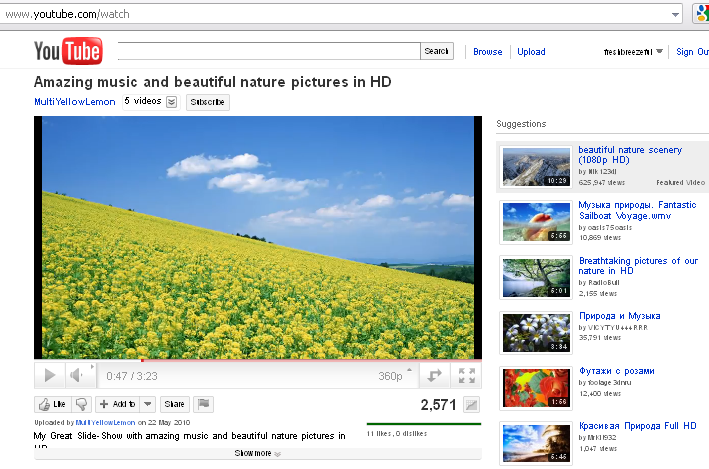 Figure 3
Step 4. Click the Window mode button in the HyperCam main window and press then "Select Window" button and define the window to be captured.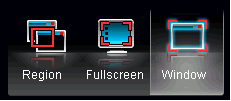 Figure 4
Move you cursor to the window you would like to capture, it will be highlighted as you pass over them. You should see a blue border indicating the window of your choice (Figure 5). Click the left mouse button to accept the highlighted area.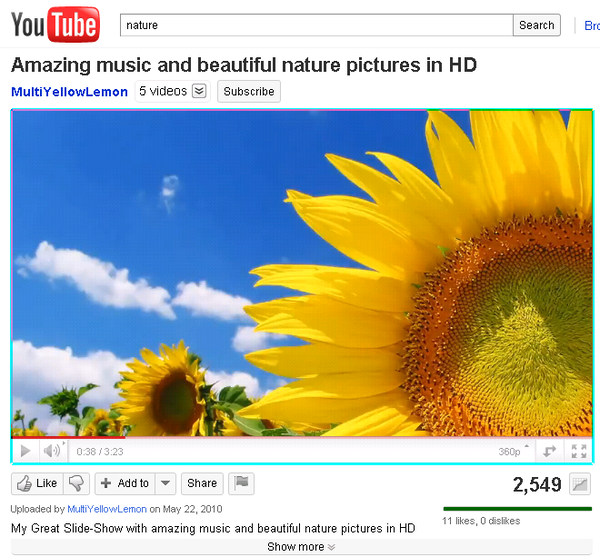 Figure 5
Step 5. Most of Youtube videos on are accompanied by sound. So if you would like to record video with sound you should make appropriate settings before recording. Just go to "Options " window, select "Sound" tab and check "Record sound" item and press "OK" button.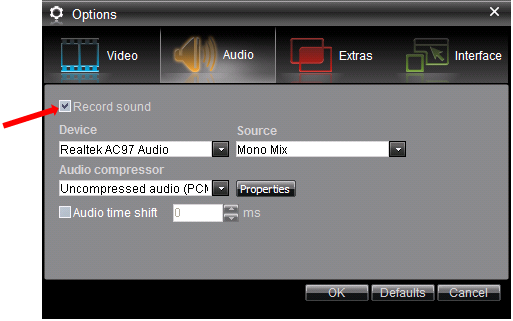 Figure 6
Step 6. Click the big red button to start recording the video.
You can use the hot key for the start/pause action - F2.
Step 7. Click on play button of the Youtube video.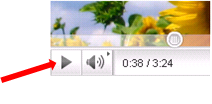 Figure 7
Step 8. When the playback ends click on the Stop recording button of HyperCam tray toolbar.
You can also simply press F3 which is the default hotkey for the Stop action.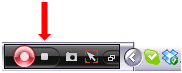 Figure 8
Your record will appear in the "Recent records" window.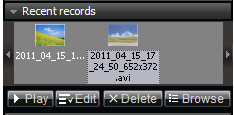 Figure 9
Then you can replay your file, view, delete or edit it in HyperCam Media Editor using appropriate buttons in the Recent records section.
That's all.
---
Related topics:

HyperCam 3 Tutorial
How to register HyperCam 3
---