How to edit WebM file
Do you like to download WebM files from Internet and edit them to save only interesting for you fragments?
SolveigMM Video Splitter is the right tool for this task as it edit WebM files without any quality degradation and with frame accuracy.
Below are few steps shows how to save only desired fragments from WebM file and delete all unnecessary fragments.
---
Related topics:
---
1. First of all you need to download and install Video Splitter.
2. Run the product and open the file you would like to be edited.
There are several ways on how the file can be opened in Video Splitter: by drag and drop the file from any folder to Video Splitter's main window, using the "Input" button or menu File -> Open Media File...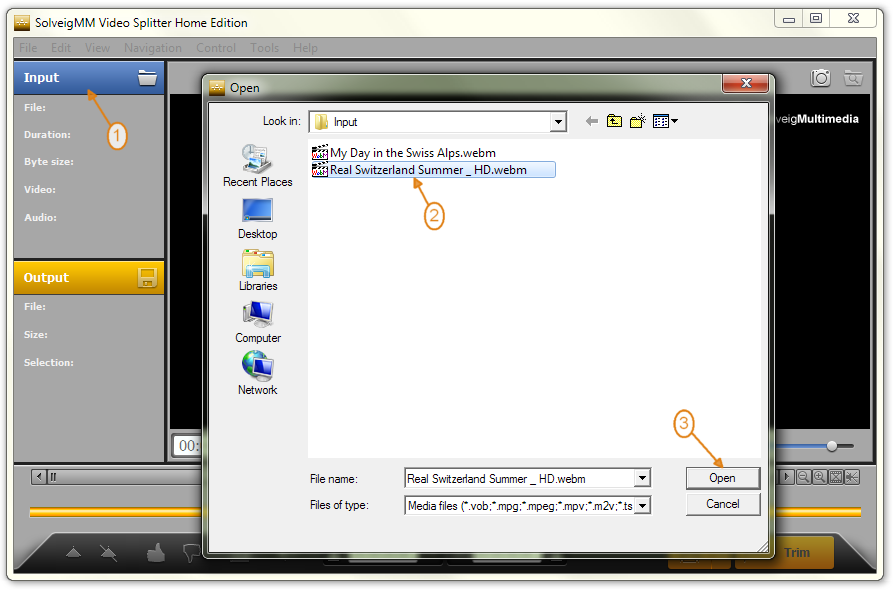 3. Set markers to the end and start time positions of the fragments you would like to be saved. Use "Add marker" button and slider to put the marker on the timeline.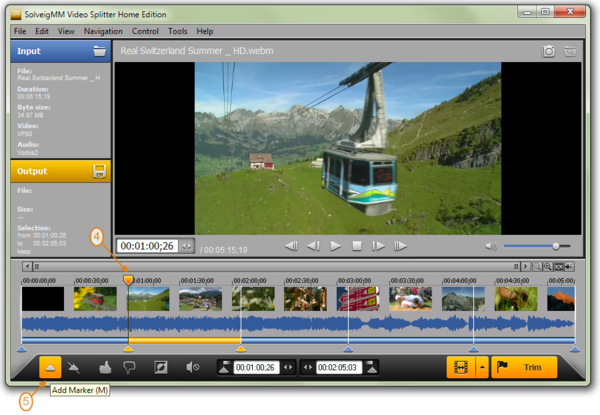 Note: for your convenience Video Splitter has the visual timeline with zooming possibility that helps to select the exact frame of end and the beginning of the fragment.
Also it is possible to set the desired time for marker by selecting the marker and using the time box.
4. When all markers will be set, select fragment you would like not be presented in the output file and click the "Cut Out Selected Fragment" button (or use "D" hot key).

5. When all fragments will be setted as cutted out, you can start the editing process. Click the "Trim" button.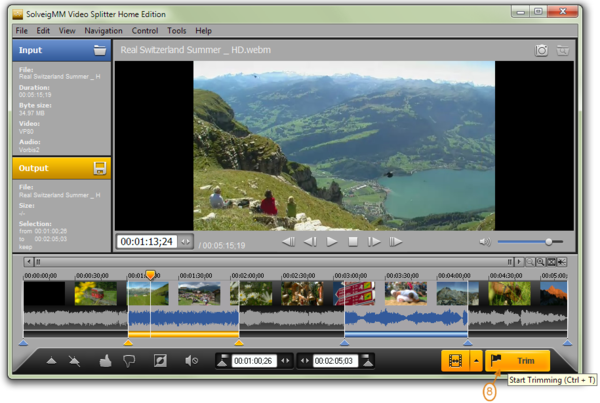 6. In the dialog box that will appear please select folder where the output file will be saved, change the name for output file (if necessary) and click the "Save" button.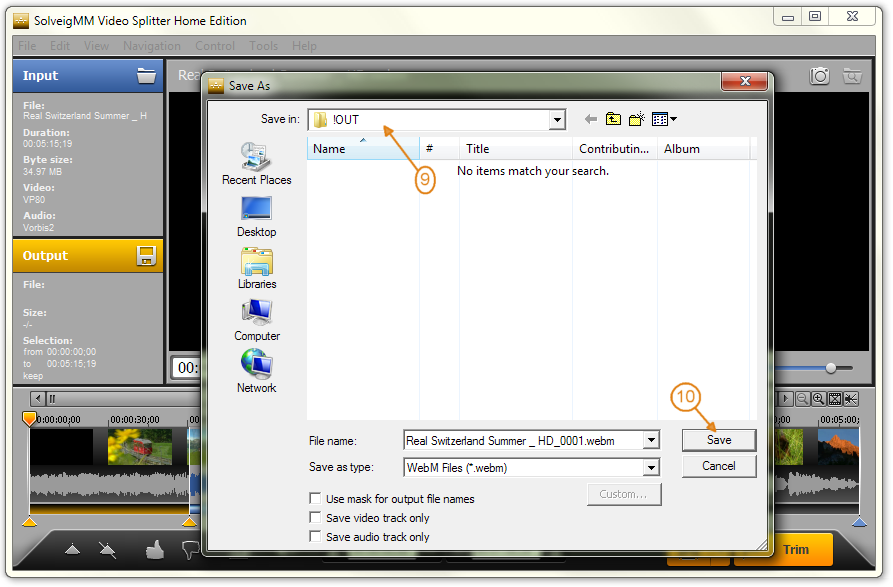 The editing process will be started, you'll see the progress window shows the status of trimming process.
Now you can browse the output file by right mouse clicking on the output file name and selecting "Browse file" or by going to Tools -> Explore folder -> Output.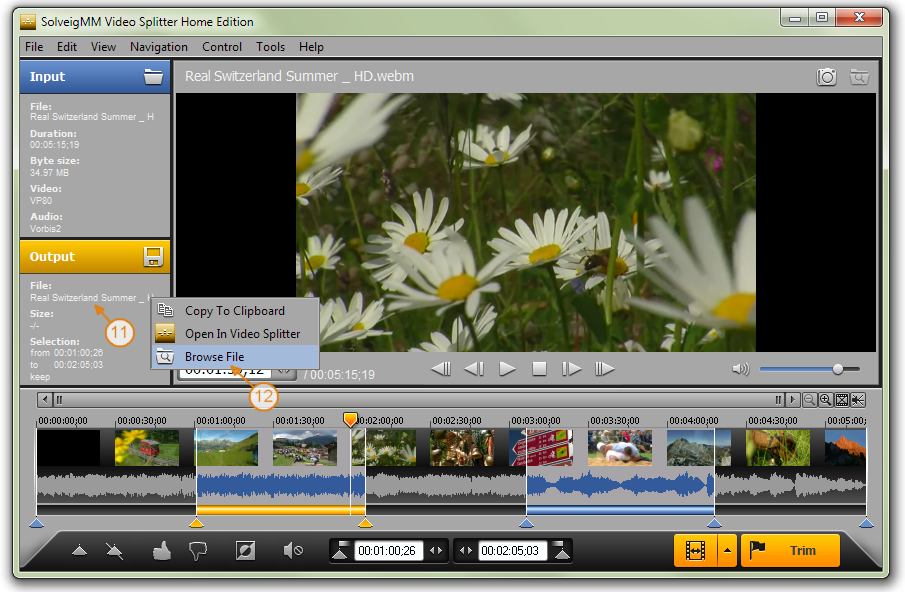 Thank you for reading and good luck with your editing projects!