Millions of people who have access to the Internet have become interested in video blogging. This is an easily accessible and simple format for vlogging that attracts the widest possible audience. However, the majority of beginner vloggers think that the standard set of smartphone features is enough to become successful on YouTube and other social networks. They are mistaken.   
Creating an attractive video blog is a difficult job that requires using various professional or free-for-all online video editing tools. It is quite a difficult task for a beginner to master professional software, but this is the right way to learn how to create high-quality video content. What are the pros and cons of using an online video editor?
Online video editor is a simple and clear video editing tool that would process videos right in your browser.
What are the pros of using online video editing software?
Your desire to have a popular video blog will become quite real if you decide to use simple and clear online video editing tools. What are the main pros of online video editors?
Saving money
There are various formats of simple online video editors:
Free. This is the only advantage it has since such a video editor offers very few functions. For a blogger aimed at success, choosing this format is not the best option.

With a subscription fee. There are some pretty good

features

that you will have to pay for at an affordable price monthly or annually.
Attractive design
Not every blogger is able to come up with an exclusive design for his video blog. Professional Windows online video makers use design tools. The online program has a lot of built-in attractive templates that can hold viewers` attention.
No need for third-party plugins
Some useful modules and plugins are used in professional online tools for editing videos. This is not a problem for experienced users. If you don't feel like a professional video editor that knows how to properly use desktop applications, then the online format is exactly what you need.  
When using the online editor, you can create attractive effects with a simple click of a button, which greatly simplifies the creative process.
Cloud 
Cloud computing technology opens up a completely different world for users. Using cloud storage for video editing has the following advantages:
You can export one-hour video content in just 1 minute.

You can

edit video length online

on a cheap

computer

or

laptop

.

You can

quickly edit video online

using an old computer.
Since render is produced in the cloud outside of your computer, you can perform any tasks while the video editor is exporting your video to the cloud. The online editor does not require the use of any internal resources of your computer and allows you to perform several tasks at once that are not related to editing video content. Let's agree that this is one of the main pros of using online video editors.
Compatible with various operating systems
Cross-platform online video editing apps for PC are capable of working with multiple operating systems. Such optimization ensures efficient operation on various browsers. Moreover, you can easily switch from Windows to Mac, Linux, or even Chromebook without losing speed on any operating system.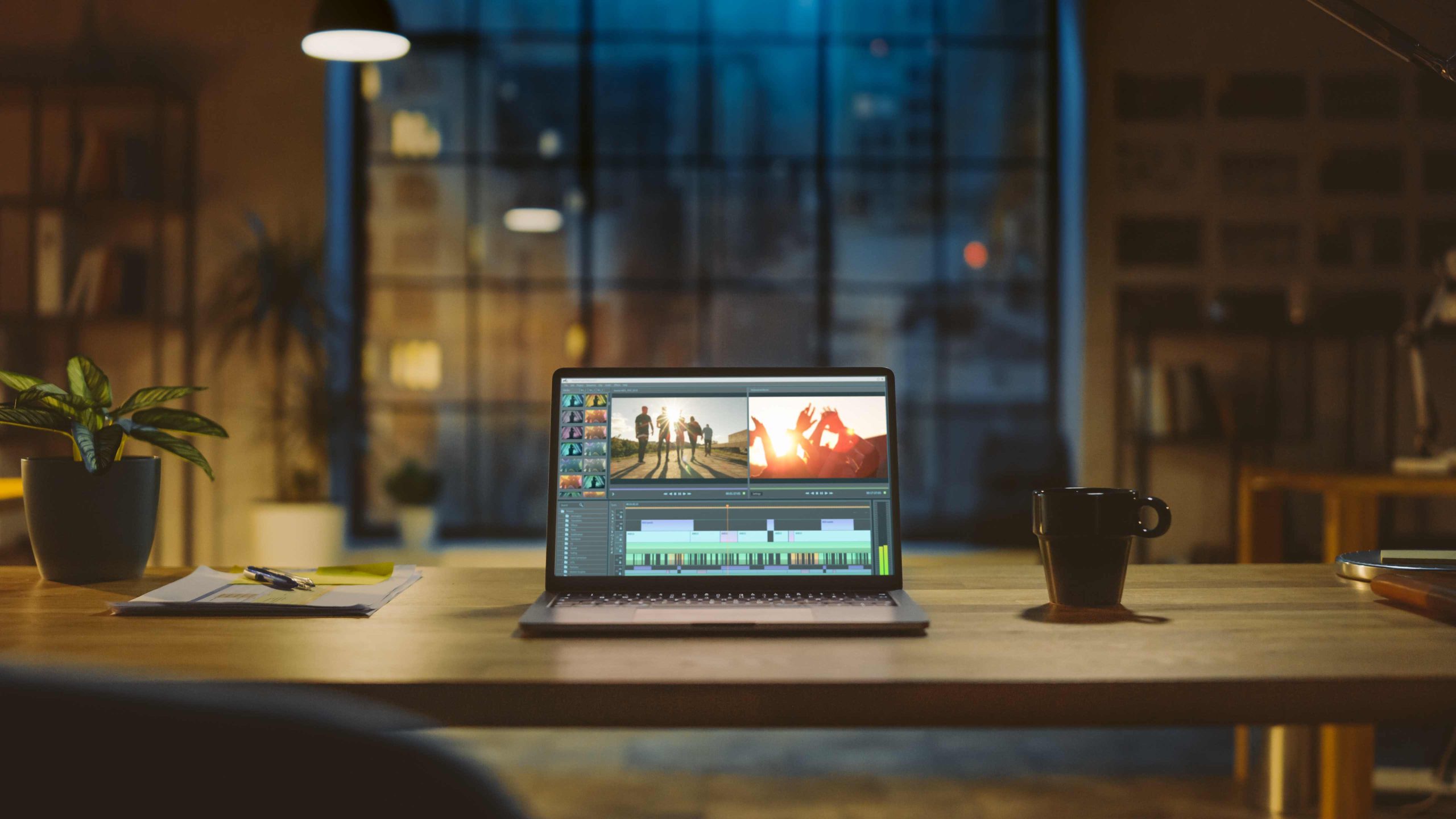 What are the cons of online video editing software?
Any free software has a number of disadvantages. You can judge for yourself how critical the cons of using an online video editor are for you. 
No customer support
This is the most significant drawback of using free and even paid online editors. In order to solve the problem that has arisen, you would have to visit various forums and spend your precious time looking for some useful advice. You can try to contact the creators of the online editor, but do not be surprised that it will take a very long time to get a response.
A limited set of working tools
The majority of online editors offer their users a limited set of online tools for editing video length. Such features will be fully unlocked after you pay for the entire package. Let's not blame software developers for this – this is just a business.  
You have to pay for certain functions.  
Speaking with all due respect to the developers, an absolutely free simple online video editor offers a very small set of tools. Before making a choice in favor of a paid online editor, you have a limited-time trial version at your disposal. After the free period expires, the functionality of the software will become unavailable.  
Watermarks
Don't be surprised that a video edited on the most free online video editing apps will have a watermark from the software manufacturer.
You can get rid of all of the disadvantages that a free online video editor has only after purchasing the full version of the software. This is another way of selling licensed software to the user.
A video blogger`s creativity is not just about the use of an online video editor. In order to create attractive videos, you will have to be a screenwriter, decorator, OS specialist. You will also need to be patient and study a lot in order to overcome all possible technical and creative difficulties.   
Top 3 Best Online Video Editor
Our developers have analyzed the top online video editing software. Based on the results of this study, we bring to your attention our rating of the best online video editing platforms.
HTML5 Cloud Video Editor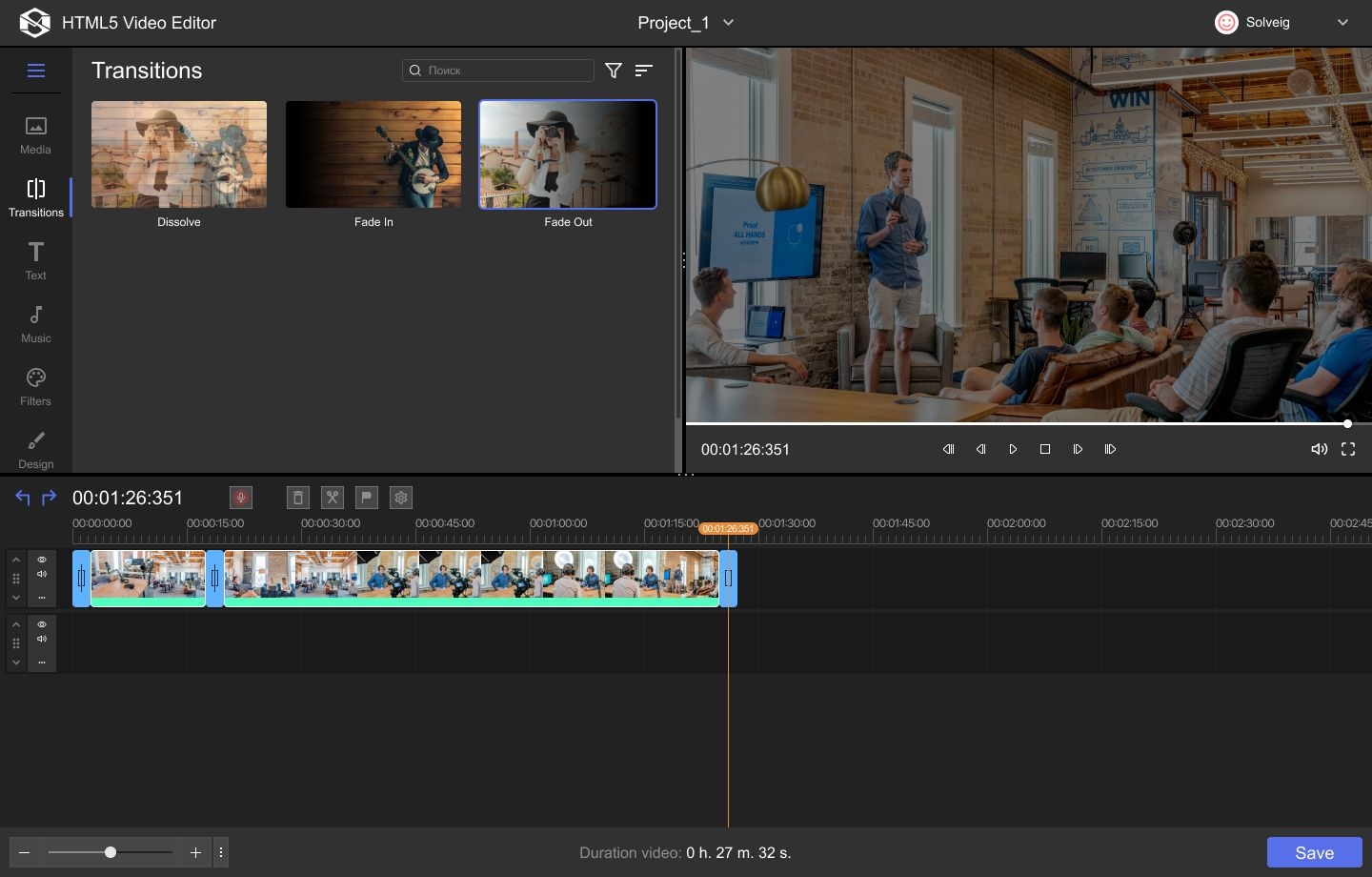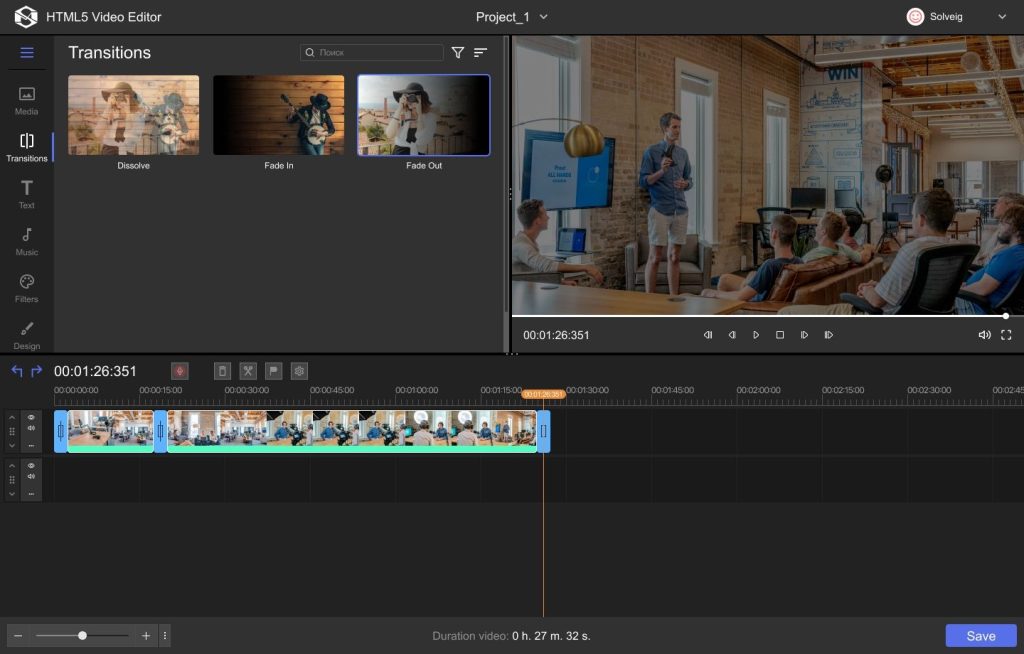 HTML5 Video Editor is the best online video editor. Our software product can be embedded:
To a cloud-based MAM multimedia file management system.

To the LMS, which is a service used for teaching online.
HTML5 Video Editor is a program that has the high processing power and professional functionality:
Cutting video online

.

Editing mp4 video online

.

Overlaying the author's text on the original video.

Online video transition editor

.

Adding audio track and/or subtitles, etc.
Advantages of using online video editor HTML5 Video Editor:
The ability to

use online video editing software

on any hardware platform,

operating system

, software package.

The ability to use all the possibilities of cloud video editing.

Simplicity

and clear process of

editing video quality online

and

storing

video files.

The advanced functionality of the PRO-level is much better than any amateur software and does not require extensive training from users.

The ability to create professional video content.
Request a demo version of HTML5 Video Editor on our website and make sure that we offer you the best web-based video editor that can effectively solve the most complex tasks.
Clipchamp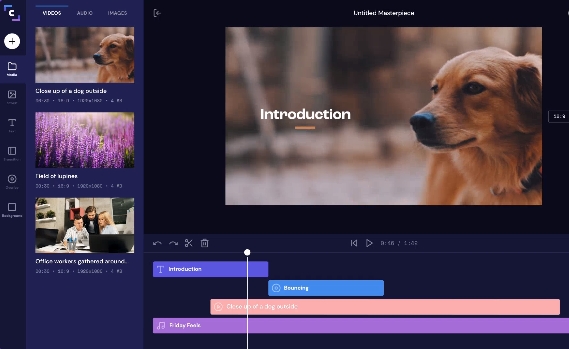 Reasons to use the online video editor Clip Champ:
Advanced editing features allow you to balance colors, change the background, transitions, and

speed

of the video.

The basic

version

is free.

An audio visualizer will help convert audio recordings into dynamic animations.

Subscribers can access a background audio library.
Online Video Cutter

Reasons to use the online video editor Video Cutter:
The usage is completely free.

Simple and clear

interface

, perfect for startupers, private individuals, novice operators.

Limited access to the created product (the finished project is available only to the author, it is deleted from the company's server a few hours after the product is created).

PDF tools and more.  
What tools do online video editors have? 
When choosing a simple online video editor, pay attention to its functionality. An amateur set of tools is not the best solution for video blogging. A professional online HD video editor should support such basic functions as:
An ability to instantly cut large videos with subsequent putting these fragments together.

Transition video editor online

.

Chromakey – creating a single composition based on several shots, removing the old background and putting a new one, and other

enhancements

.

Comprehensive video editing allows you to replace the average plan with a general or large one.

Built-in filters for video styling.

Audio correction – replacement of the original audio track, combining the compositions.
You will enjoy a full set of benefits of using online video editors if you choose HTML5 Video Editor.
Is it safe to use online video editors?
Where should you buy an online video editor for your PC – on the company's official website or on the website that offers the lowest price on the Internet? You need to think about your security, because you may be at risk of downloading not only fake software for editing videos online but also malware. It is difficult to predict the outcome of downloading malicious software, it can lead to possible damage to your computer or even to identity theft.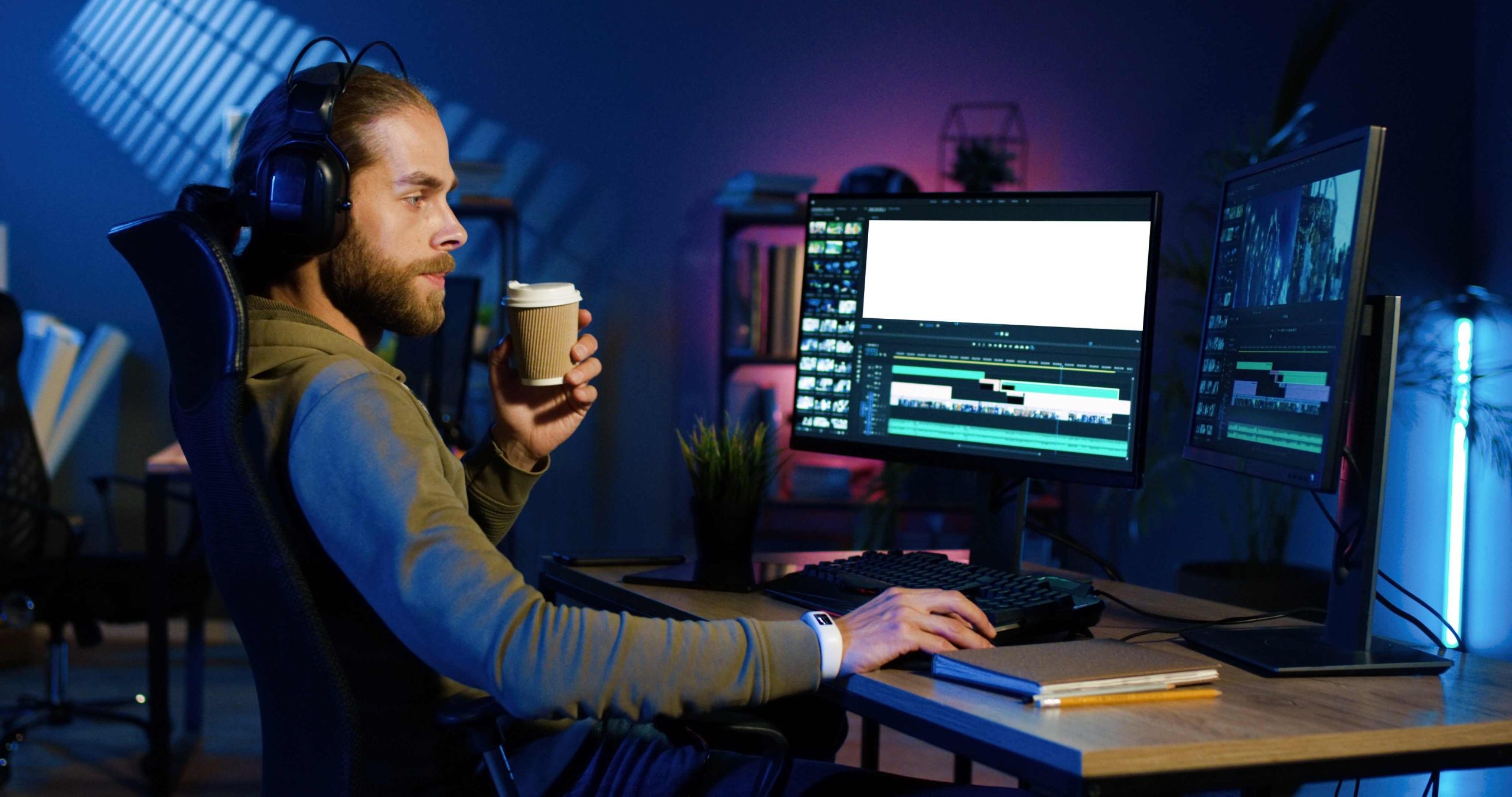 Conclusions  
Do you need an online video recorder and editor for your home, business or because you are a developer? Send any of your questions to info@solveigmm.com and we will solve all of them with you.