How to edit MOV file
SolveigMM Video Splitter can help you to fulfil varios editing tasks, e.g. removing adds from the recorded TV broadcast, get rid of explicit scenes, save the audio track and so on. It also allows to edit files of various formats. In this guideline you can learn how to edit MOV file.
Assume we would like to divide the recorded TV show in four parts.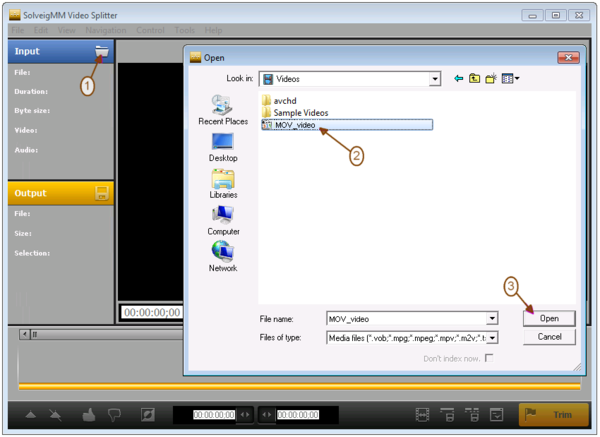 Figure 1
1. Open your file by clicking on the Input button of the main Video Splitter window.
2. In the standart Windows Explorer window select the file fotr editing.
3. Click the OK button to open the selected file.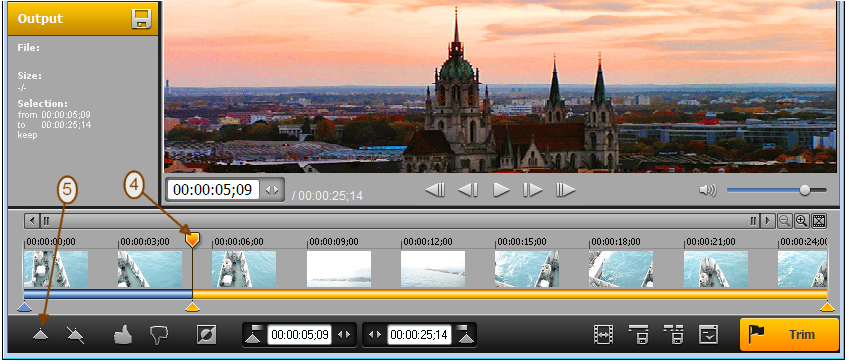 Figure 2
4. Use Video slider, the marker cursor or the left time editing box to navigate to the beginning of the fragment.
5. To set the beginning of the fragment click the Add marker button.
Note: Video Splitter provides possibility yo undo/redo the last action. Use appropriate command od the Edit menu. In the spaces you can see what exactly action you can undo/redo (see Figure 3).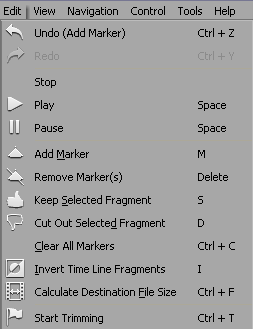 Figure 3
6. Add by the same way three another markers. You will get the timeline with four fragments.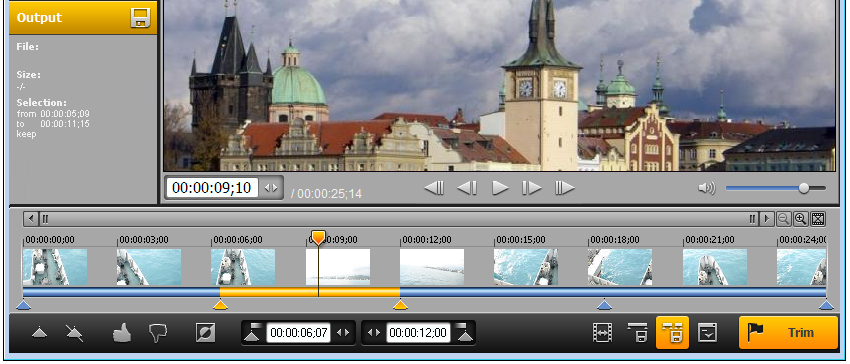 Figure 4
7. Assume you would like to postpone the file editing later. For such situation Video Splitter allows to save the current project and then open it later in the program to continue the work. To save project go to Save Project As... command of the File menu. Specify the file name and choose the name of your project, the project will be saved in file with *.ssp format.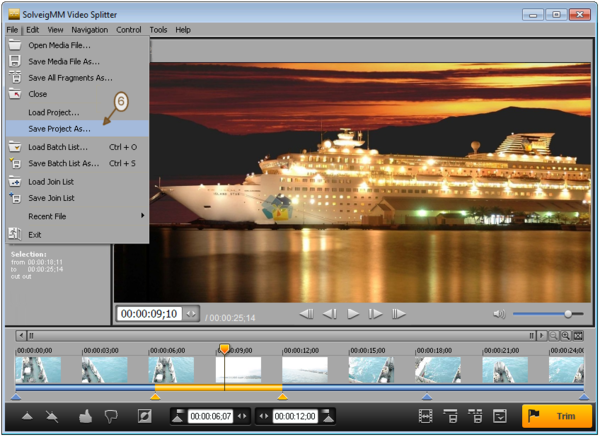 Figure 5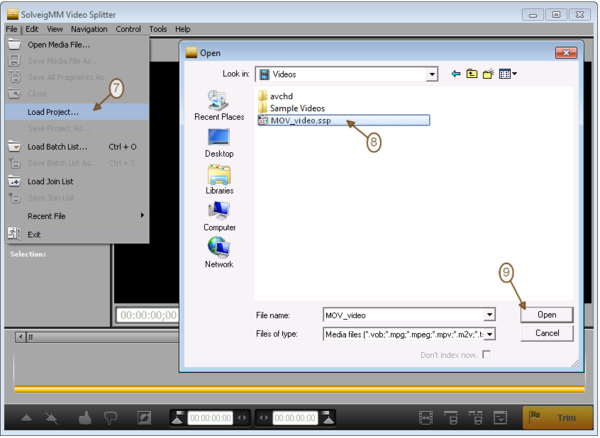 Figure 6
8. For your project opening use
Load Project...
command of the
File
menu.
9. Select the project file.
10. Click the
Open
button to open the saved project.
11. Choose
Save All Fragments As
buttom of the Video Splitter editing tool bar.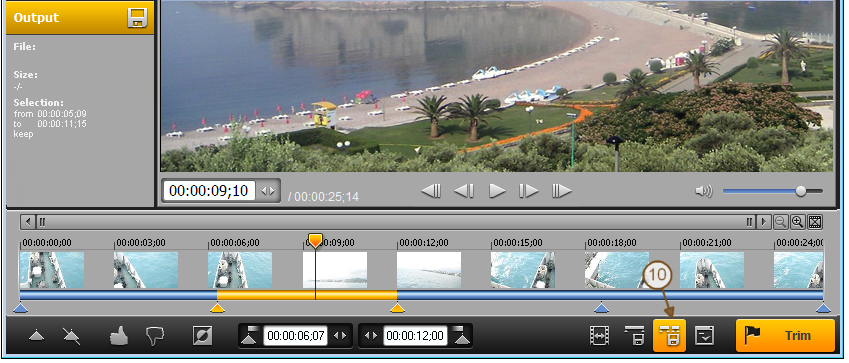 Figure 7
12. Enter new files name in the appeared standard Save As window. Click the Save button. In the appeared window you will see current progress of file processing.