How to split video into fragments
Quite often there is a need to split the video or audio file on parts, for example, to write it on CD/DVD or other external storage device, for example, for audio book listening or watching a movie on the way, for creation of video collection.
Also there is a need to cut files into parts if we want to share the pleasant fragment of the movie or the clip with friends, to upload it to social networks, YouTube, to create a movie trailer.
Sometimes it is necessary to cut the advertizing hindering the film watching, or a brocken fragment of the file.
This article describes how you can easily and quickly split the file into fragments using SolveigMM Video Splitter - video editor for AVCHD, MP4, MOV, MPEG-2, MPEG-1, MKV, WEBM, AVI, WMV, MP3 and WMA formats.
Let's consider how to carry out this task on the example of the MP4 file.
1. Download and install the program. You can download it here.
2. Open the file in Video Splitter using the "Input" button on the left side of main window (Picture 1), go to File -> Open Media File... or drag a file to the main window.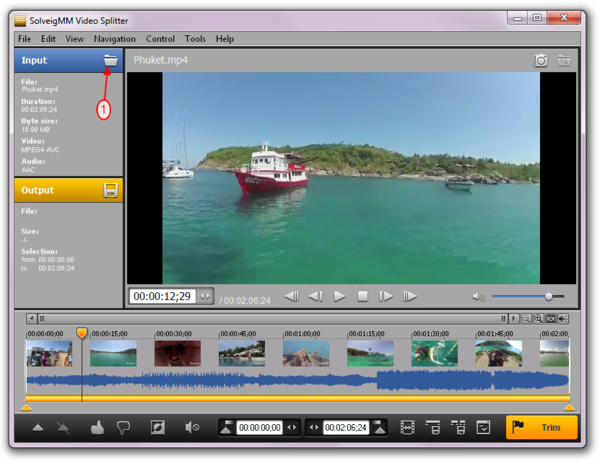 3. Now you need to place markers of start/end time positions of fragments for saving. For a more accurate editing you can use a visual timeline allowing to find a necessary frame.
Use buttons to zoom in/zoom out.
Frame mode allows to precisely define the fragments for saving.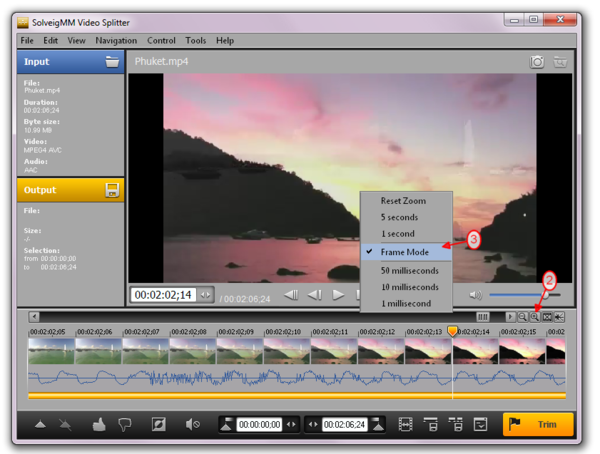 Video Splitter allows you to choose the most convenient for you format the timeline: "Time and frames" (hours: minutes: seconds, frames) or "Time" (hours: minutes: seconds, milliseconds).
For format selection go to "View -> Time format" menu.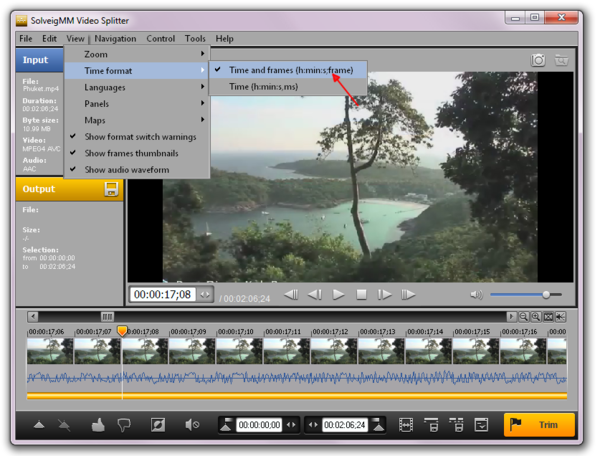 To select a necessary frame which will be the end of one fragment and the beginning of another, move a slider on a necessary frame and press the "Add Marker" button.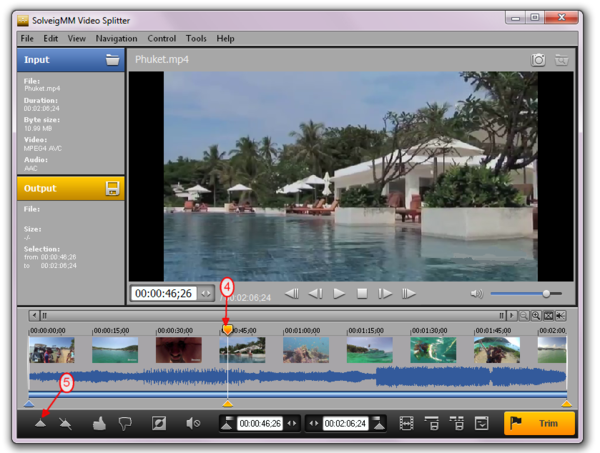 Also to add a marker, you can use the «M» hotkey, select "Add Marker" from the Edit menu or from the context menu by right-click clicking on the timeline .
On the picture below we've separated a time line on three intervals for receiving three fragments from file video.
Before you start editing, you can use "Output files mask" tool to set the size of the name of the stored files, indicating the numbering of output files and adding the time of file creation.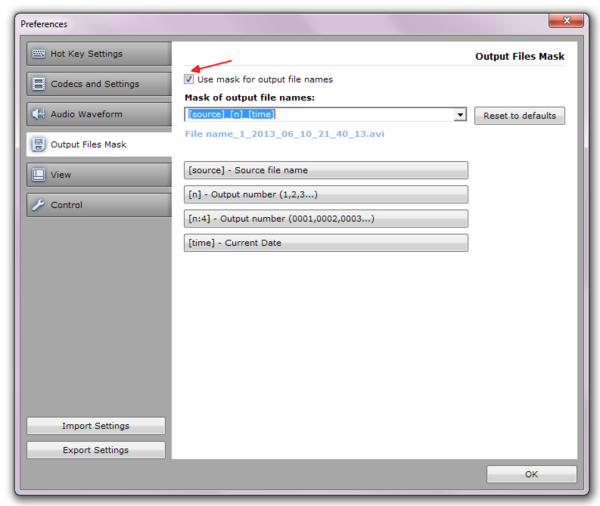 To start editing, press the "Save all fragments as " button or choose a command in the context menu by right-clicking and selecting "Save all fragments as".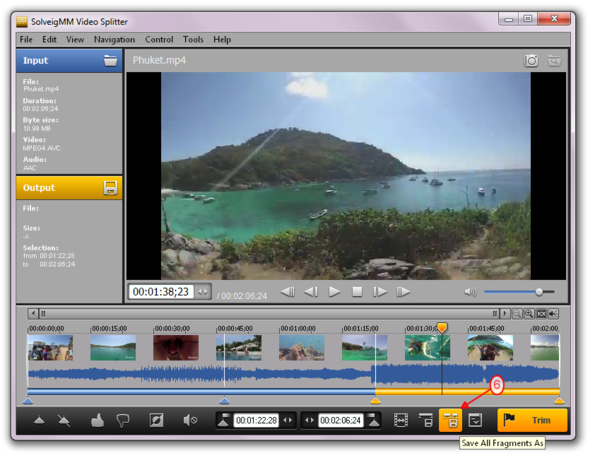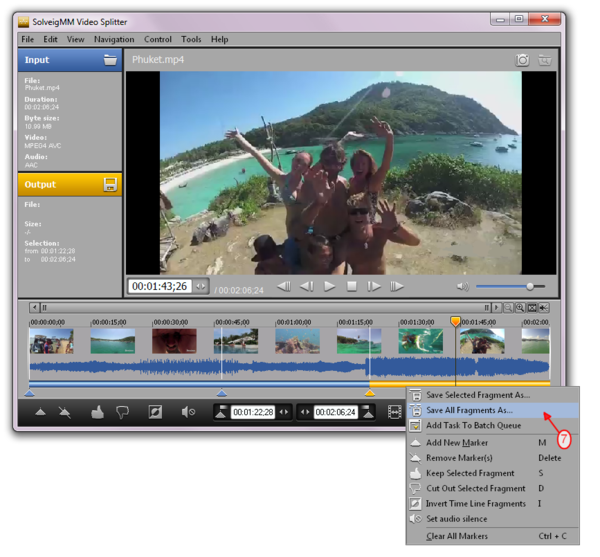 In the opened dialog box set a place for saving of files and press the Save button.
The Progress window shows the status of editing.


As a result you will see a message confirming the successful completion of editing.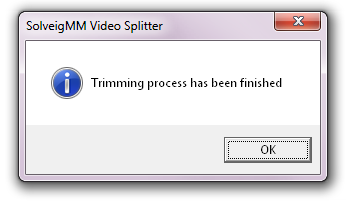 Files will appear in the specified folder.