How to join MP3 files
There are some situations when it is necessary to join Mp3 files to the a single file. For example, you want to transfer those files to a portable device. In this case transferring of one large file will be much quicker than hundred (thousand) small ones. The task of MP3 files merging can be easily done by means of the SolveygMM Video Splitter
This guide explains how to join several MP3 files with SolveigMM Video Splitter to one MP3 file in a couple of minutes without audio quality degradation.
---
Related topics:

How to merge WMV video files
How to edit WMA files
---
1. Start SolveigMM Video Splitter.
2. To open Join Manager one should select Tools --> Join Manager --> Show Join Manager from main menu of program as shown in Figure 1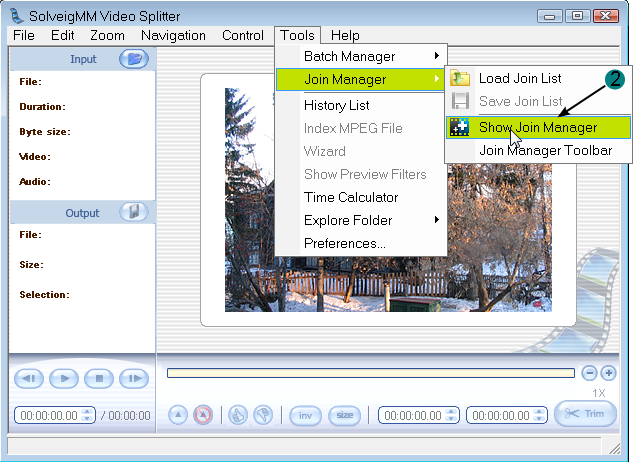 Figure 1
Tool bar items
| | | |
| --- | --- | --- |
| Icon | Function | Short cut Key |
| | Save Join list | Ctrl + S |
| | Open Join list | Ctrl + O |
| | Add files to list | Ins |
| | Delete files from list | Del |
| | Move selected file up list | Page Up |
| | Move selected file down list | Page Down |
| | Join Files | Ctrl + J |
3. To add files into file list one should click


button in tool bar of Join Manager (Figure 2).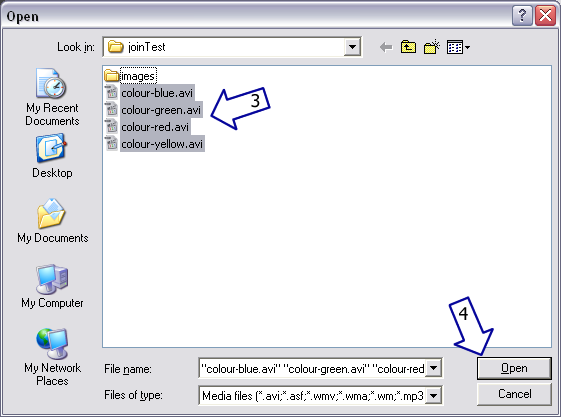 Figure 2
Note: The files can be added either separately or as a folder to contain MP3 files.
4. The window Open will arise (Figure 3)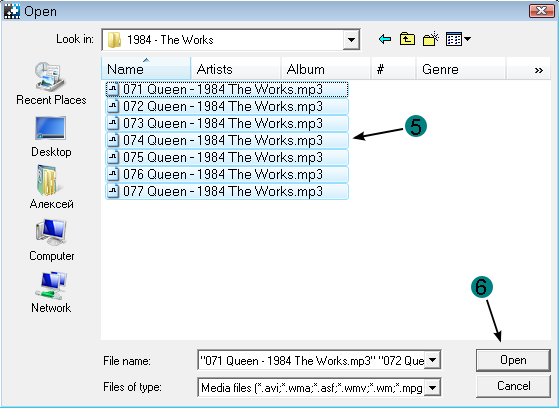 Figure 3
5. Select the MP3 audio files you want to be joined
6. Click the Open button.
7. Selected files will be added into the file list (Figure 4).


Figure 4
The file list contains diverse information about loaded files (name of source file, bitrate, mode, start time and so on). The bulk of this information is loaded automatically except of the path to destination folder that will be set by user itself.
Notes: To delete the file from the file list click


button (Figure 4) or use the Hot Key: Del. The loaded files can be reordered. For it may be used




buttons from toolbar (Figure 4) or Hot Keys: PgDn and PgUp.
8. Specify the name of resulting MP3 file. To do it click right mouse button and select Set Output File Name from the context menu (Figure 5).


Figure 5
9. Enter the file name in the appeared window Choose Joined File Name (Figure 6).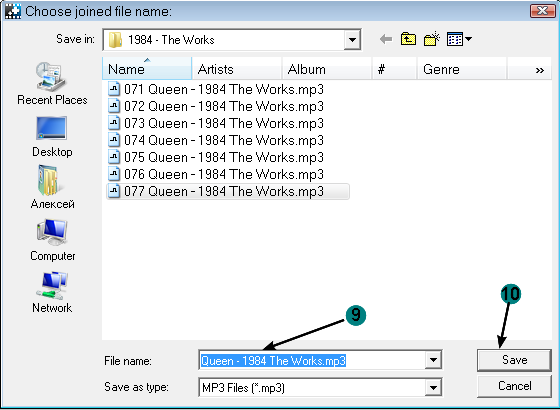 Figure 6
10. Click Save button (Figure 6).
11. Click the


button for start the joining process (Figure 7).


Figure 7
12. You can control progress of the works watching the progress bar on the screen (Figure 8). To hide this window click Hide button.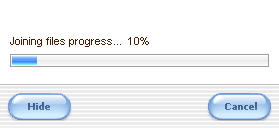 Figure 8
13. When the files joining process will be completed, the window Join manager appears (Figure 9).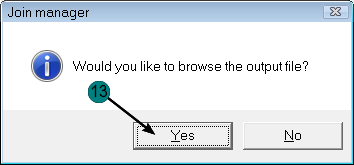 Figure 9
14. To pass into a folder with output joined file one should click Yes button. As a result the window with joined file will be opened (Figure 10).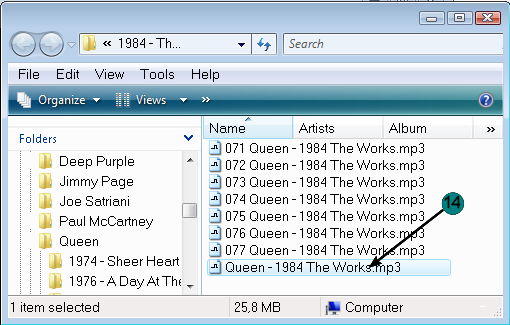 Figure 10