How to register purchased SolveigMM Video Splitter

By Olga Krovyakova - created March, 29, 2019, modified November, 08, 2022
You have installed SolveigMM Video Splitter, and possibly purchased it, but don't know how to pass the authorization and register it with its license key?
Please read the short guideline below (for versions starting from the version 8).
1) Open Video Splitter by clicking on its icon or from Start / Solveig Multimedia / SolveigMM Video Splitter.

2) Click on the "Sign up or Login" button to start the authorization.

Picture 1
3) The browser with the webform will be opened, please fill in the required information.
Enter your email address and click the "Log in" button.

Picture 2
4) If you try to register Video Splitter at the first time, please click the "Forgot your password" to set your password or "Log in with a one-time code" to get the temporary code to your email address.

Picture 3
4a) If you select "Forgot your password", please go to your email inbox, you'll get the email from us with the link to set your password, click it please.

Picture 4
Then enter the password to special fields and click the "Confirm" button. After that the authorization will be completed and you can return to Video Splitter application (Picture 7).

Picture 5
4b) If you select "Log in with a one-time code", you'll get the temporary one-time code to the specified email address.
Enter this code and click the "Confirm" button.

Picture 6
You'll see the following message afterwards. Close the browser and return to Video Splitter application.

Picture 7
5) Switch to Video Splitter. Select your Edition in the dropdown menu of the "Welcome" window and click the "Get Started" button.

Picture 8
Enjoy your experience with Video Splitter!
If you have already passed the authorization or have already registered Video Splitter, but would like to change your Edition to another one (e.g. from Free to Home / Business / Broadcast), then you can do it from Help / Register... menu item.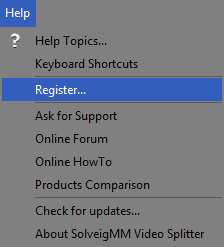 Picture 9
3. Enter your license key into the activation window and press ''Activate'' button.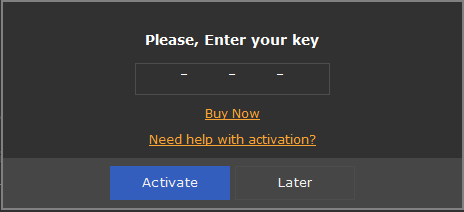 Picture 10
4. Check your license info or enter it if not available. Then click "Activate" again.
Don't forget to agree with "Privacy Policy", please.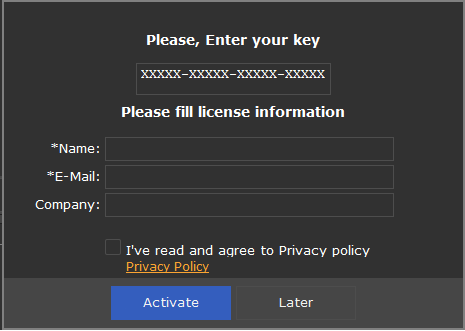 Picture 11
Thanks for reading!
---
Related topics:

How to register HyperCam
How to edit WebM file with Video Splitter
How to register purchased SolveigMM WMP Trimmer Plugin
---

Olga Krovyakova is the Technical Support Manager in Solveig Multimedia since 2010.
She is the author of many text and video guidelines of company's products: Video Splitter, HyperCam, WMP Trimmer Plugin, AVI Trimmer+ and TriMP4.
She works with programs every day and therefore knows very well how they work. Сontact Olga via support@solveigmm.com if you have any questions. She will gladly assist you!