Problem with WMP Trimmer Plugin uninstallation on Vista

By Olga Krovyakova - July, 12 2019
Q:->I have tried to uninstall the product, but it keeps telling me that Windows Media Player needs to be closed before it can be uninstalled. I am running Vista OS and I can assure you that media player is not open.
A:-> Really, such a problem can arise on Vista OS and caused by Windows Media Player behaveour. Though it is closed, Windows Media Network service is running and locks SolveigMM WMP Trimmer plugin.
This trouble can be experienced while uninstalling either SolveigMM AVI Trimmer (with SolveigMM WMP Trimmer Plugin) or SolveigMM WMP Trimmer Plugin installed separately.
There are two solutions:
1 - Manually delete this service in Windows Task Manager and try to uninstall again.
When uninstallator says that Windows Media Player is running, reboot the PC, and start unintallation not starting Windows Media Player.
2 - Uninstallation in safe mode. To boot OS in safe mode push F8 after the splash screen on reboot.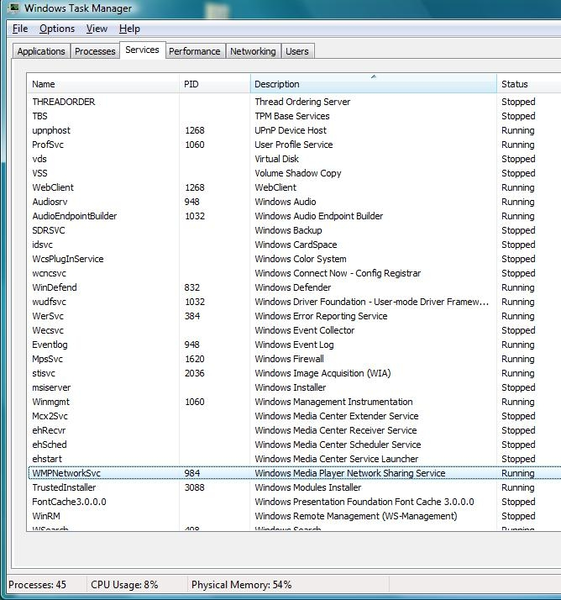 Olga Krovyakova is the Technical Support Manager in Solveig Multimedia since 2010.
She is the author of many text and video guidelines of company's products: Video Splitter, HyperCam, WMP Trimmer Plugin, AVI Trimmer+ and TriMP4.
She works with programs every day and therefore knows very well how they work. Сontact Olga via support@solveigmm.com if you have any questions. She will gladly assist you!