How to edit FLV file
FLV files are very popular now among such well known portals as YouTube, Facebook and others. If you need to download such files for their further editing, saving or deleting any number of fragments, then SolveigMM Video Splitter is the suitable tool for this task. Follow the steps of this guideline to find out how you can easily edit your FLV file with just few mouse clicks.
1. Download and install the product.
2. Open the FLV file you would like to edit. Use File -> Open Media File... menu or click the "Input" button.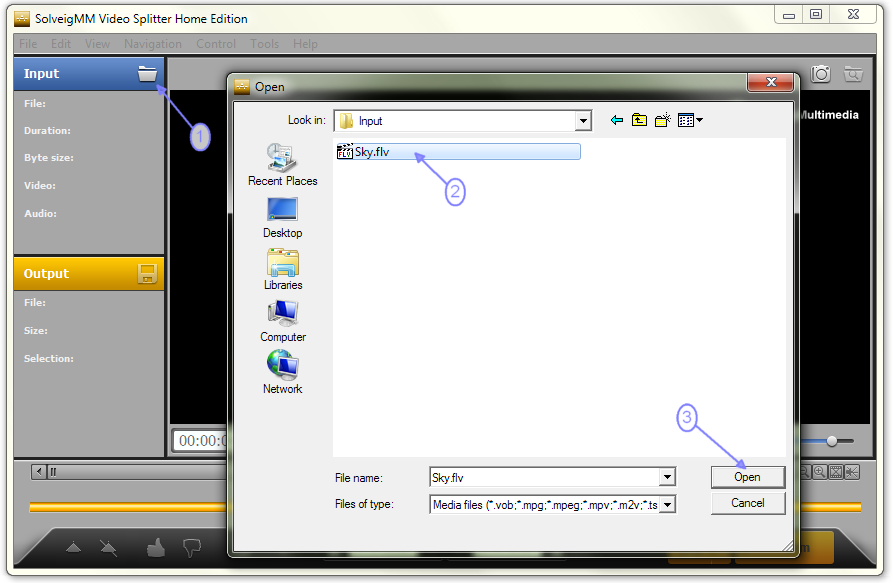 3. Assume we would like to save several fragments from the video file and delete other. Select fragments for saving with video slider and "Add marker" button or "M" hot key. For each fragment you would like to be saved in the final video you need to select start and end time positions.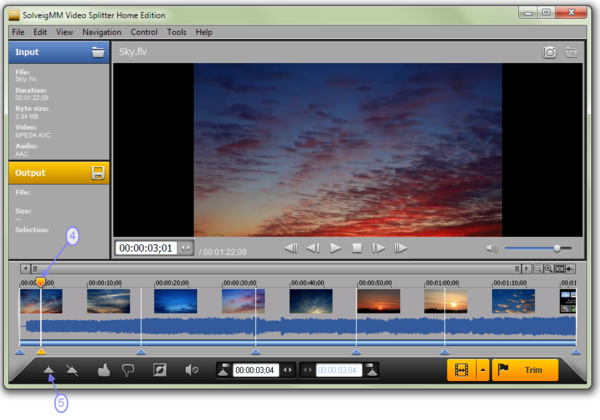 Note: you can use the zoom in/out option to change the scale of the visual timeline up to frame for convenient selection of the start and end frame.
4. When all fragments you would like to be saved have been marked, set all other fragments for deleting. Use "Cut out selected fragment" button or "D" hot key.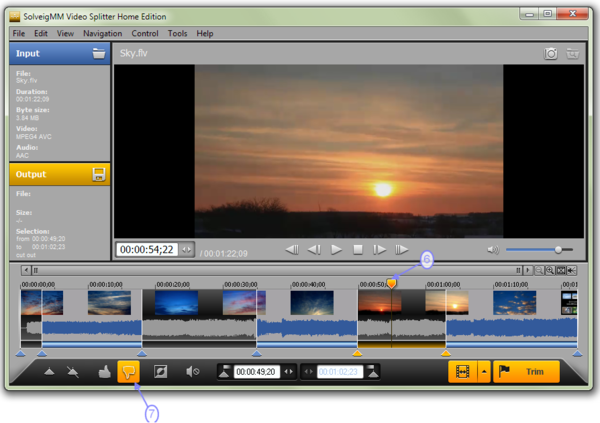 5. Now you can start the editing process. Click the "Trim" button to begin editing.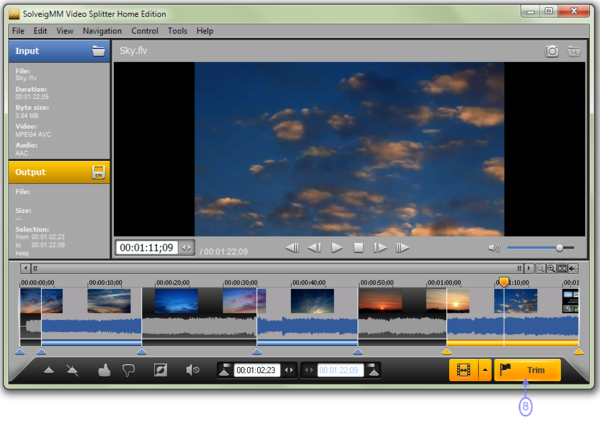 6. In the opened dialog box select a folder for output file saving, change the name for output file if you like and click the "Save" button.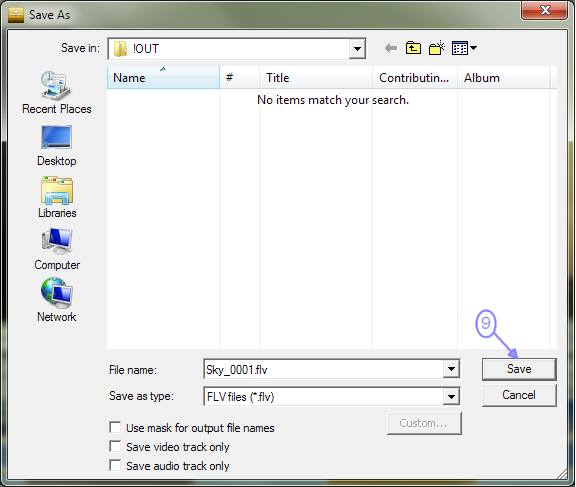 You will see the progress bar that shows the status of editing process and notification window when the editing will be completed.


At the end of editing you can open the output file by following the "Tools -> Explore Folder -> Output" menu item of Video Splitter.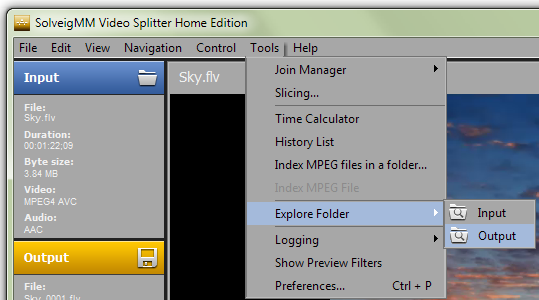 ---
Related topics:


---