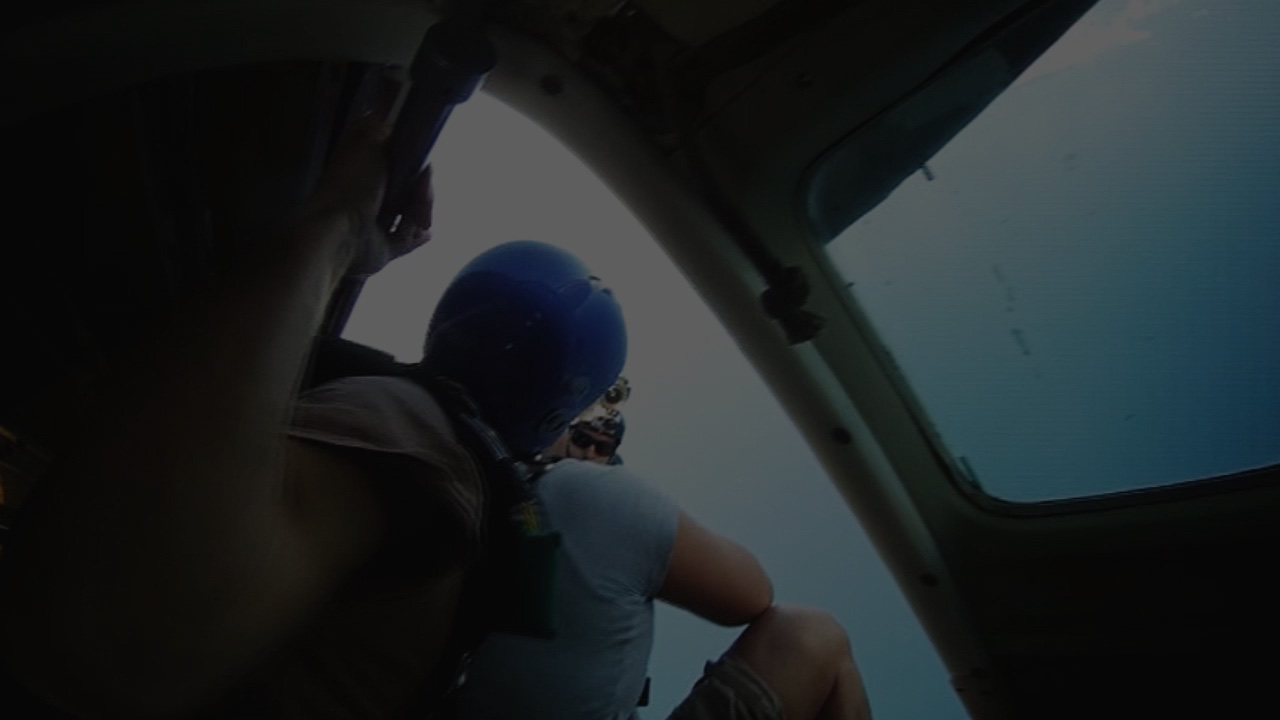 Play/Pause
Mute/Unmute
SolveigMM Video Splitter 7.4
4.7
(1 165)
smart rendering video-audio editor for lossless cut and join ensures top-notch quality, accuracy and performance.
Enjoy lossless editing with no slowdowns

Seamlessly remove unwanted video parts with just a couple clicks

Cut and join up video
and audio streams with pinpoint accuracy

All that – through an intuitive interface!
CHIP Netherlands, Peter Marinus

Solveig achieved these excellent speeds by not re-rendering video material during an editing

PC World, Steve Horton

SolveigMM Video Splitter is a promising app that's worth watching

CHIP Magazine, Mareile Heiting

The program interface is so clear that the user can immediately start video editing without preliminary study.
Features
Smart editing approach to ensure input data integrity

All popular video and audio formats supported

Editing of embedded and external subtitles for MP4, MKV, WEBM, AVI, TS formats Show tutorial

Supports multiple audio tracks editing ( MP4, MKV, WEBM, AVI, TS )

Ad removal for unhindered movie experience Show tutorial

Merging of media files for all supported formats
Show all version features
Hide all version features
99,9% editing accuracy
Edits all popular video and audio file formats
Media files merging for all supported formats
File slicing by parts, duration or file size
Supports editing of embedded subtitles for MKV, WEBM, AVI, TS files of UTF8, ASS, SSA, GAB2 formats
Supports editing of external subtitles for MP4, MKV, WEBM, AVI, TS of ASS, SRT formats
Cut commercials: simultaneously delete multiple parts of a movie; remove all ads from a movie with just two actions.
Batch mode editing: unlimited editing tasks in a single run (business version only!)
Command line interface accepts XML files with batch task descriptions (business version only!)
Can be used on portable storage devices, eg. USB Sticks (portable license required)
Can operate under Citrix XenApp 6.5
Supported languages
eng

deu

chi

rus

ita

fra

jpn
Supported file formats
AVCHD, MP4, MOV, MKV, WEBM, FLV, AVI, DV AVI, ASF, WMV,
MPEG2(TS,PS,VES), MPEG1(SYS, VES), MP1, MP2, MP3, WAV
Supported codecs
H265/HEVC, H264/AVC, MPEG-1, MPEG-2, MPEG-4, DIVX, XVID, MJPEG, WMV1, WMV2, WMV3, MPEG Audio, PCM, AC3, AAC
Choose your Video Splitter
Compare versions
| For home | For business |
| --- | --- |
| For personal use. 99,9% editing accuracy. | For business use. 99,9% editing accuracy. |
| HD Video Support | 4K Video support |
| | Batch mode editing: unlimited editing tasks in a single run |
| | Command line interface accepts XML files with batch task description |
Help me to choose my Video Splitter version
Please answer 5 simple questions and we try to help you
We provide discounts to academic and non-profit organizations. To claim the coupon code to use during checkout please contact us.
How it looks
Check out the clear and user-friendly product interface!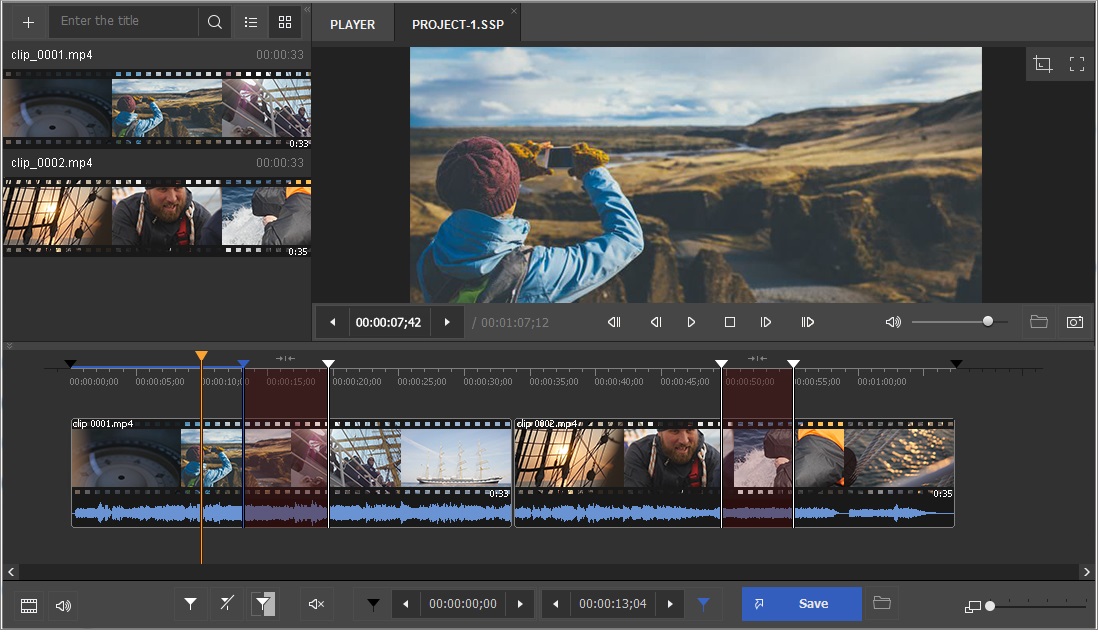 Main screen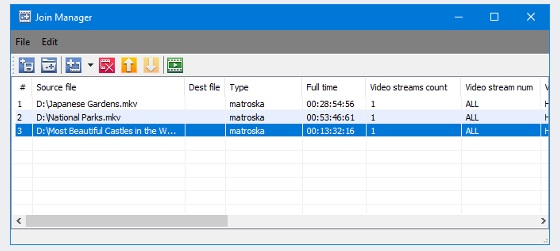 Join Manager to merge several files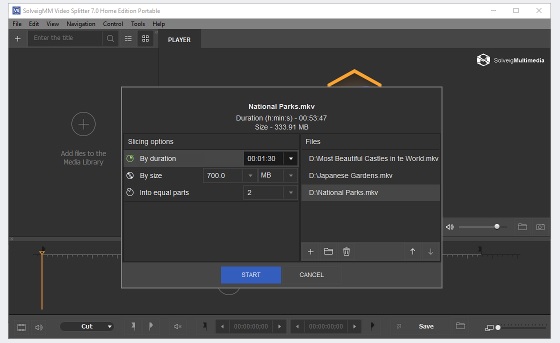 Slicing dialog to cut your videos by parts, duration and size


Batch Manager to process several tasks in the one pass
How to cut out commercials from video?
How to remove audio track from media file?
How to edit video files with subtitles?
SolveigMM Video Splitter 7.4 is an advanced video editor that allows managing any content. If you've been thinking about how to split video, then this fast video cutter will help you achieve your goals. With Solveigmm Video Splitter you will be able to edit sport broadcast recordings, home videos, movie recordings and many more video files. In addition, with this video splitter program, you can remove ads from your favorite TV shows, movies, and similar video content to make viewing comfortable, without interruption.
Features
With this video splitter you will be able to:
trim video (cut one fragment or cut multiple video parts at once);
slice video (split into multiple equal files) and merge the fragments;
merge several video files.
Features available with Solveigmm Video Splitter
lossless video editing, no delays, maintaining data integrity;
almost all video and audio formats support;
editing MP4, MKV, WEBM, AVI, TS files with multiple audio tracks;
slicing the files by fragments, duration and size;
allows you to cut and merge video and audio streams with absolute accuracy, without quality loss.
This video splitter also edits embedded and external subtitles for MP4, MKV, WEBM, AVI, TS formats.
Split video editor advantages
Easy-to-use interface: you can start editing right away, without additional tool instructions studies. If you still have any questions, you can find the answers in the video tutorials presented on our website.
You can download the free version to give it a try.
Flawless quality of the final video: with this video splitter, you get a video file no worse than the original video quality.
Removing unnecessary video fragments in a couple of clicks (for example, advertising for an ongoing movie watching, TV broadcasts): you can cut several video file parts at the same time.
99.9% editing accuracy.
The fastest video splitter: high performance is achieved due to the fact that the video material is not re-encoded during editing.
It is possible to work under Citrix XenApp 6.5.
This is the best video cutter! No need to spend a lot of time to cut video or merge it from slices. All you need is to download our video editor, import the video file and execute your plans.
Limitations
The license for both home and business use is valid only for one PC, for one operating system and for one user. But the Solveigmm Video Splitter Business version has more advanced features than the video splitter home version - Solveigmm Video Splitter Home Edition.
It is only with Solveigmm Video Splitter Business that you will have access to such software feature as tasks batch processing:
unlimited tasks number in one run;
possibility to download XML files with task packages descriptions via the command prompt interface.
Separate license is required to ensure compatibility with portable devices as well.
By purchasing our program you get 3-in-1 - Video Cutter, Video Splitter and Video Joiner. Try the video splitter version 7.4 from SolveigMM right now, you will definitely not regret your choice! And to ensure that the program purchase is worthwhile, you can always download a free product version to get acquainted with its functions.