14 October 2016
Solveig Multimedia will present innovative solutions at Broadcast India Show 2016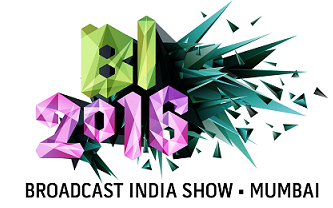 Solveig Multimedia is heading eastwards this autumn!
We are unveiling Smart Video Editing and Video Analysis Technologies at Broadcast India Show 2016 (Bombay Exhibition Centre–Mumbai) on October 20–22, 2016.
At BI 2016, we will co-exhibit with our trusted Indian partner – Rahul Commerce. Come and see SolveigMM products at Booth D402! Drop by the booth for a personal meeting. We'll have a chat, discuss your goals and show how SolveigMM innovative solutions can bring your existing and future projects onto the next level.
SolveigMM has longstanding expertise and competence in these technologies:
• Smart Video/Audio Editing
• HEVC Smart Editing
• Android Smart Editing
• Cross-platform HEVC Visual In-depth Analysis and Debug.
Here is a sneak peek into our future roadmap – please share your feedback! Thoughts and suggestions are welcome..
SolveigMM Video Splitter – lossless and fast video editor
The most feature-packed editor on the market
• A special video editor edition with a revamped UI, flexible multi-filed timeline, support for the dual camera and an independent player
• HEVC video codec support, and accelerated MP4 trimming with automatic parallelization of all CPU cores.
• Smooth operation with Google VP10 and AOMedia Video codecs. After-effects transitions and additional audio multiplexing to make video customization even easier. Also available for Mac OS X!
Android Trimmer SDK
Video edits on mobile made easy
Coming up next is the launch of Android Trimmer SDK that enables developers to create apps for smartphones, tablets and Android Set-to-Boxes. The Android Smart Editing Technology delivers K-frame video editing on mobile and comes with the TriMP4 free application for Android users.
HEVC Video Analysis and Debugging
Visual detailing – an in-depth look into your data
As for HEVC Video Analysis and Debugging, SolveigMM is baking a beta Zond 265 version with a built-in HDR feature. This edition will include a visually elaborated DPB management console – enhanced with Reference Picture Set and Reference Picture Dependency. Plus, the solution will add support for Google VP10 and AOMedia Video.
Aren't you thrilled to get more details? Looking forward to see you at Booth D402!
To book an individual meeting with SolveigMM Team at Broadcast India Show 2016, please contact us at sales(at)solveigmm.com.